Mobile App
Mobile procurement means you can optimally manage your procurement processes regardless of time or location. Don't waste your time, money, or competitive advantage. On a business trip, in the field, or on-site: The holistic Onventis Mobile procurement app offers your purchasing department unlimited mobile procurement functionalities. Whether ordering, approval, or goods receipt processes, you and your team are available anytime and anywhere. With the Onventis Mobile you can take care of business with your tablet or smart phone wherever you are. Onventis Mobile is your mobile multi-talent when you need to take care of procurement quickly and you're not at your desk. Onventis Mobile covers the entire procurement process from the creation of your shopping cart to the execution of approvals, to order tracking and booking of incoming goods or proof of performance. Efficient, secure, and the first solution certified with the Association of Supply Chain Management's (BME) "Mobile Procurement" seal of approval.
More time for what's important
Initiate time-critical or time-intensive order and multi-step approval processes easily when you're on the go. You can order ad-hoc products, product ranges, or services around the clock from wherever you are when you identify the need.
Speed up order processing
It's just as convenient to speed up approvals for requisitions, orders, change orders, performance records, and invoices.
Always current, always transparent
All activities and comments made through Onventis Mobile are synchronized with the Onventis All-in-One Procurement Suite and are always available for transparent tracking.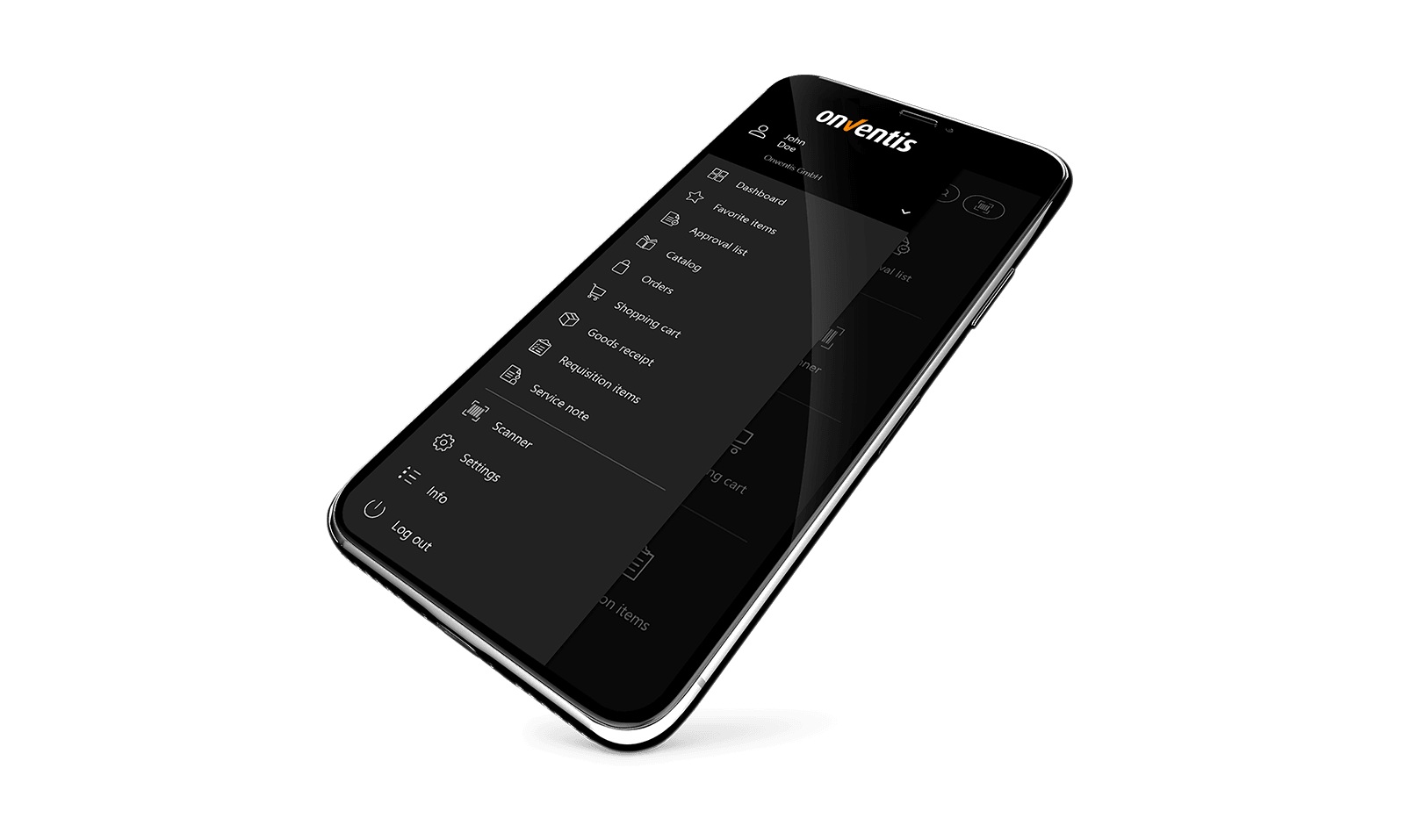 Dashboard
Configure your dashboard easily by yourself: Add topics or delete them at any time. You can modify the order of the individual topics in the dashboard by simply moving them around. Sort subdivisions of the Onventis Mobile app according to your personal needs and create a unique and fast procurement experience.
Onventis Mobile User Experience
The Onventis Mobile App has been redesigned and now offers users an even more modern and easy-to-use interface. Carefully-thought-out control elements in an innovative design enable the user to operate the app intuitively and easily. In harmony with your CI colors, you can create your own individual mobile procurement solution in the Black & White mode.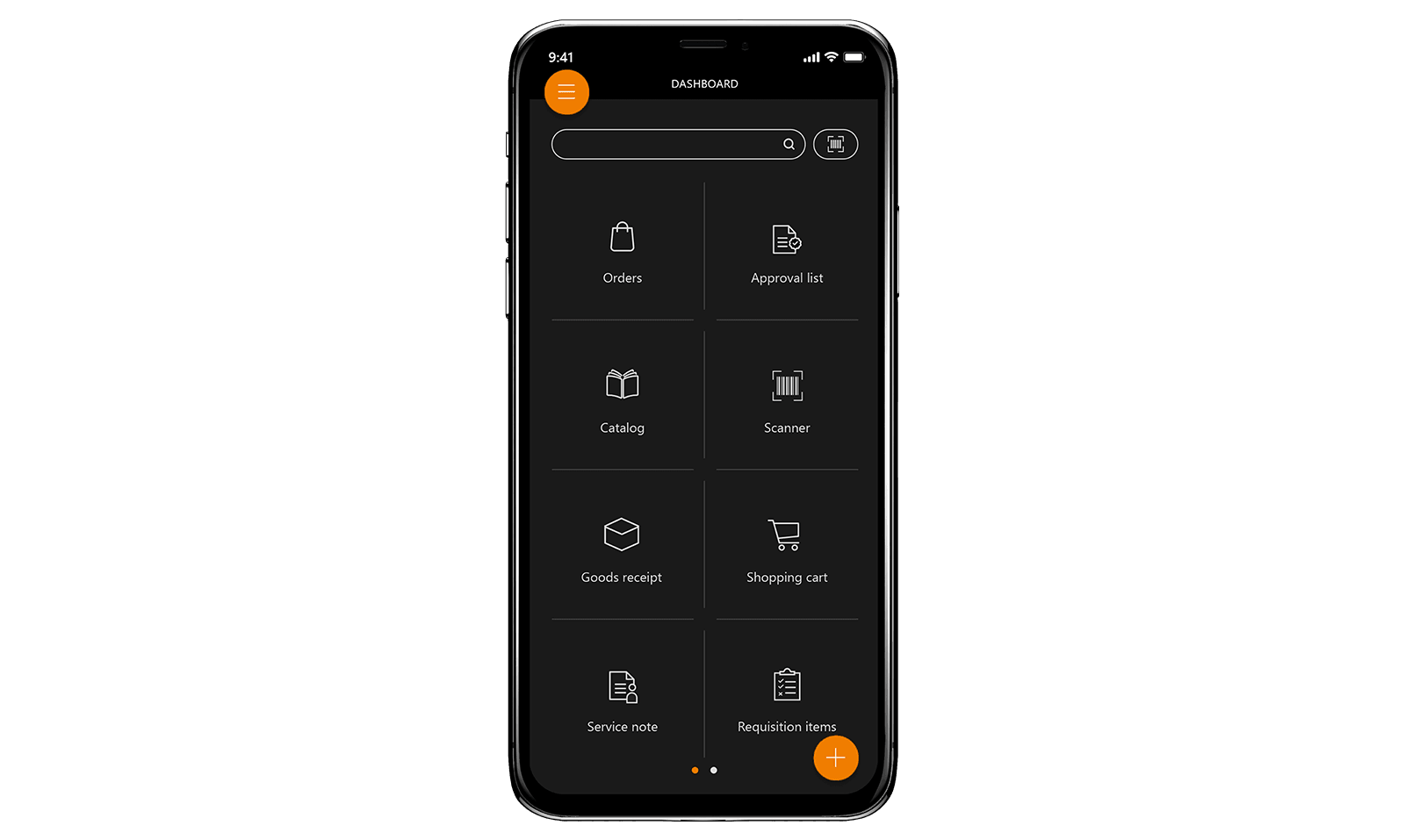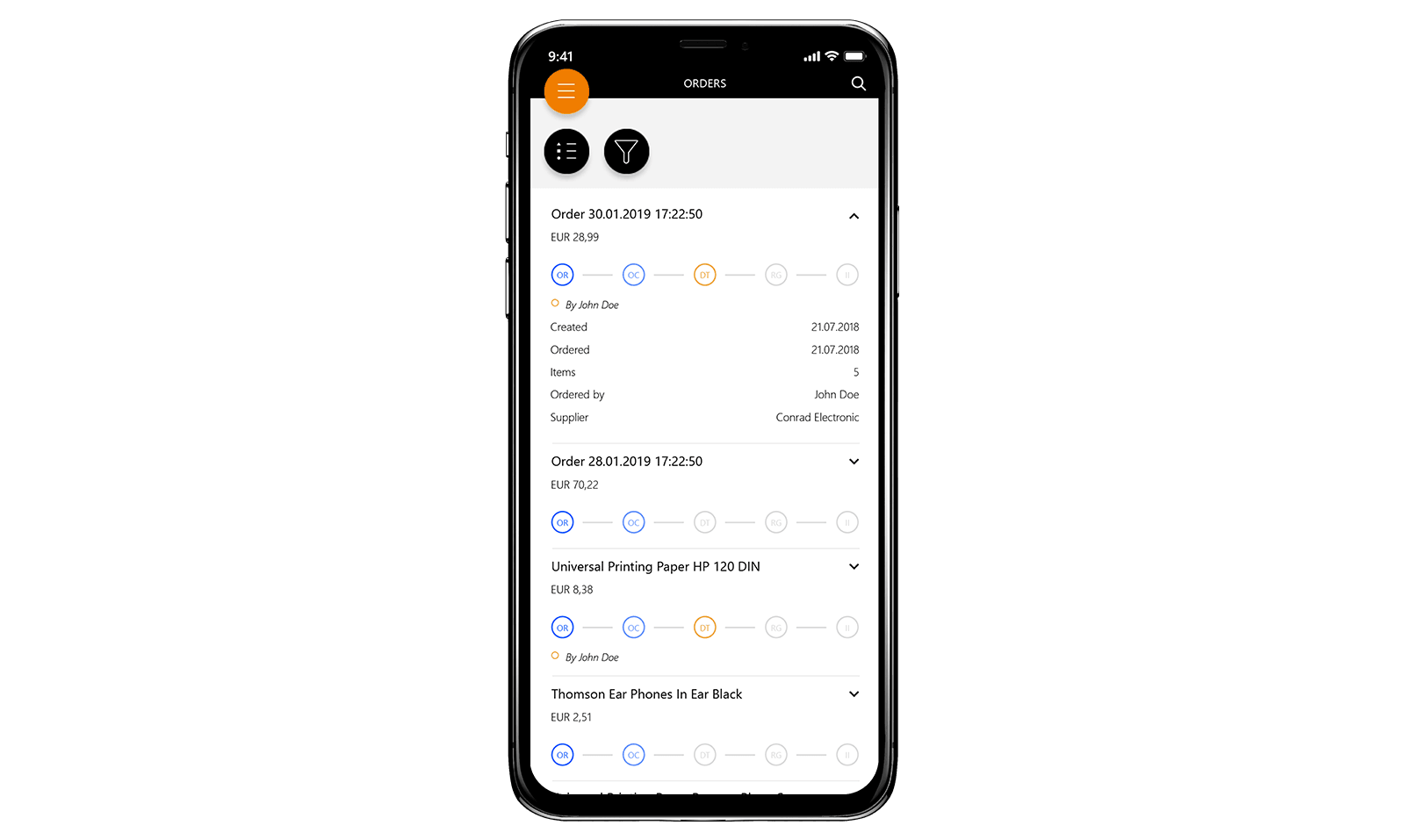 Incoming Goods
Forgotten or incorrect goods receipt postings are a thing of the past. If goods are delivered to a certain location, an employee can create and post the goods receipt directly and easily. Partial deliveries can also be entered as partial goods receipts in this way. Regardless of the delivery location, if the goods are booked in, any authorized person can view the goods receipt via the Onventis Mobile app.
Orders
Whether you want to view an order, track its status, or send, copy, or delete an order – the Onventis Mobile app covers all order processes. Within an order, you can track all the relevant information for individual positions, and can view or download follow-up documents or attachments. You always have an overview of all your orders.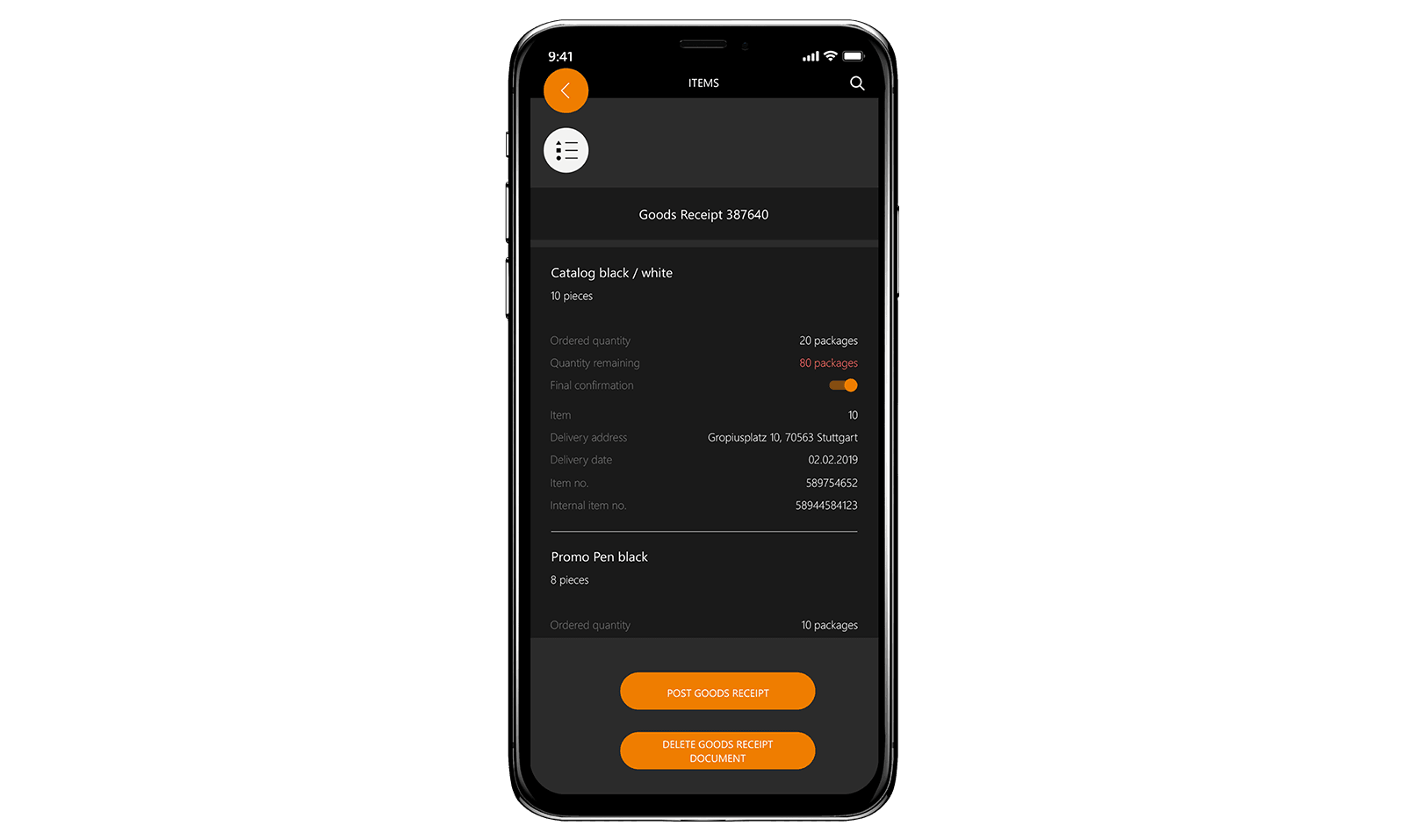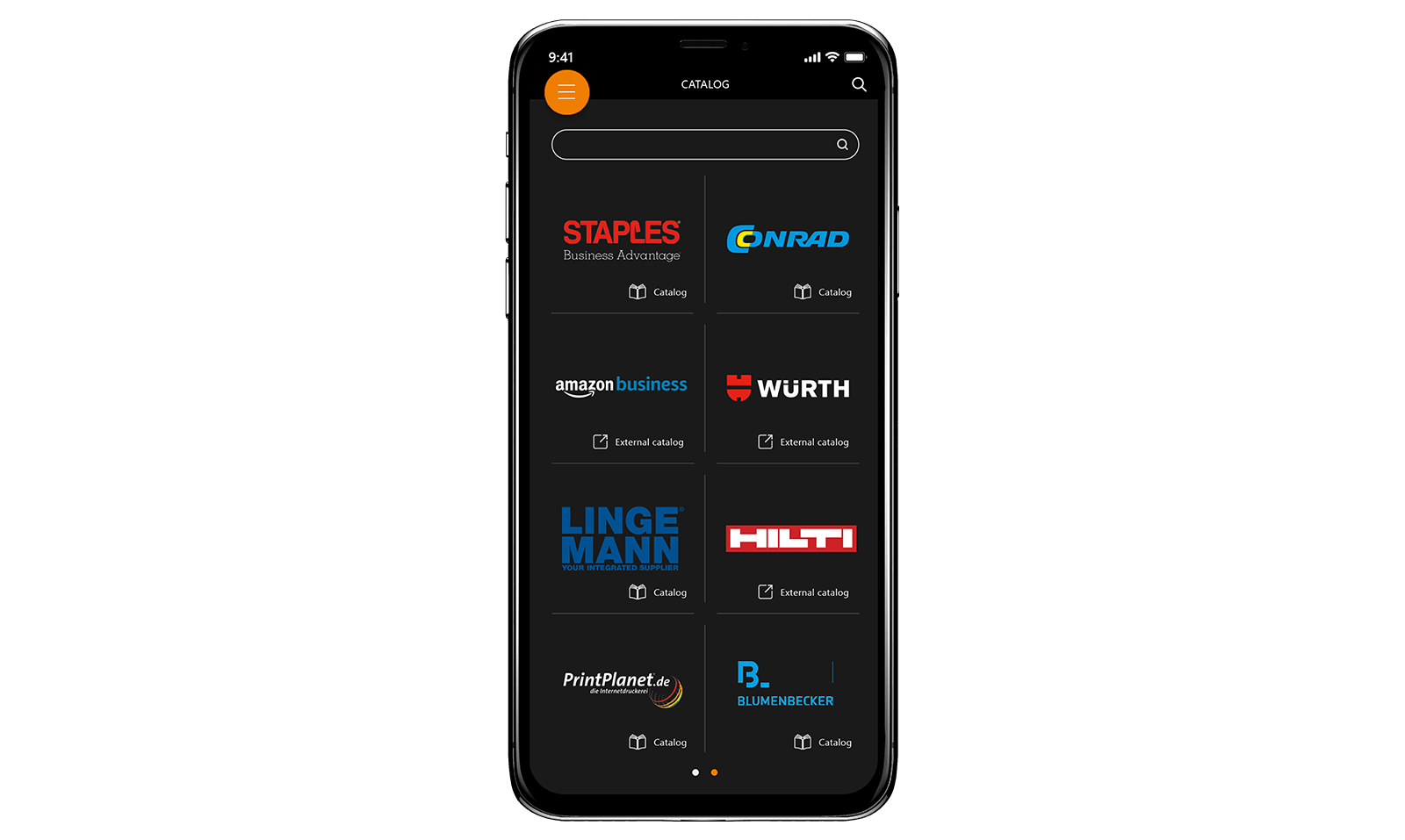 The Catalog Navigation
Whether products, product ranges, or services: With the Onventis Mobile app, you can access all catalogs and connected supplier shops at any time. You can navigate through individual catalogs or browse in individual catalog categories.