Offer & Order Management
The integrative Onventis Supplier solutions for offer and order are the link between suppliers and buyers. Automated workflows and electronic data exchange accelerate the ordering process to the maximum and reduce both purchasing process costs on the buy-side and order processing costs on the sell-side.
Decrease Response Time
You can respond directly to requests for quotes and products via your supplier access.
Track Sales Activities
On your dashboard you will find all information about customers and sales tasks.
Control Order Process
Process orders from the e-procurement system easily and quickly using stored customer data and transactions.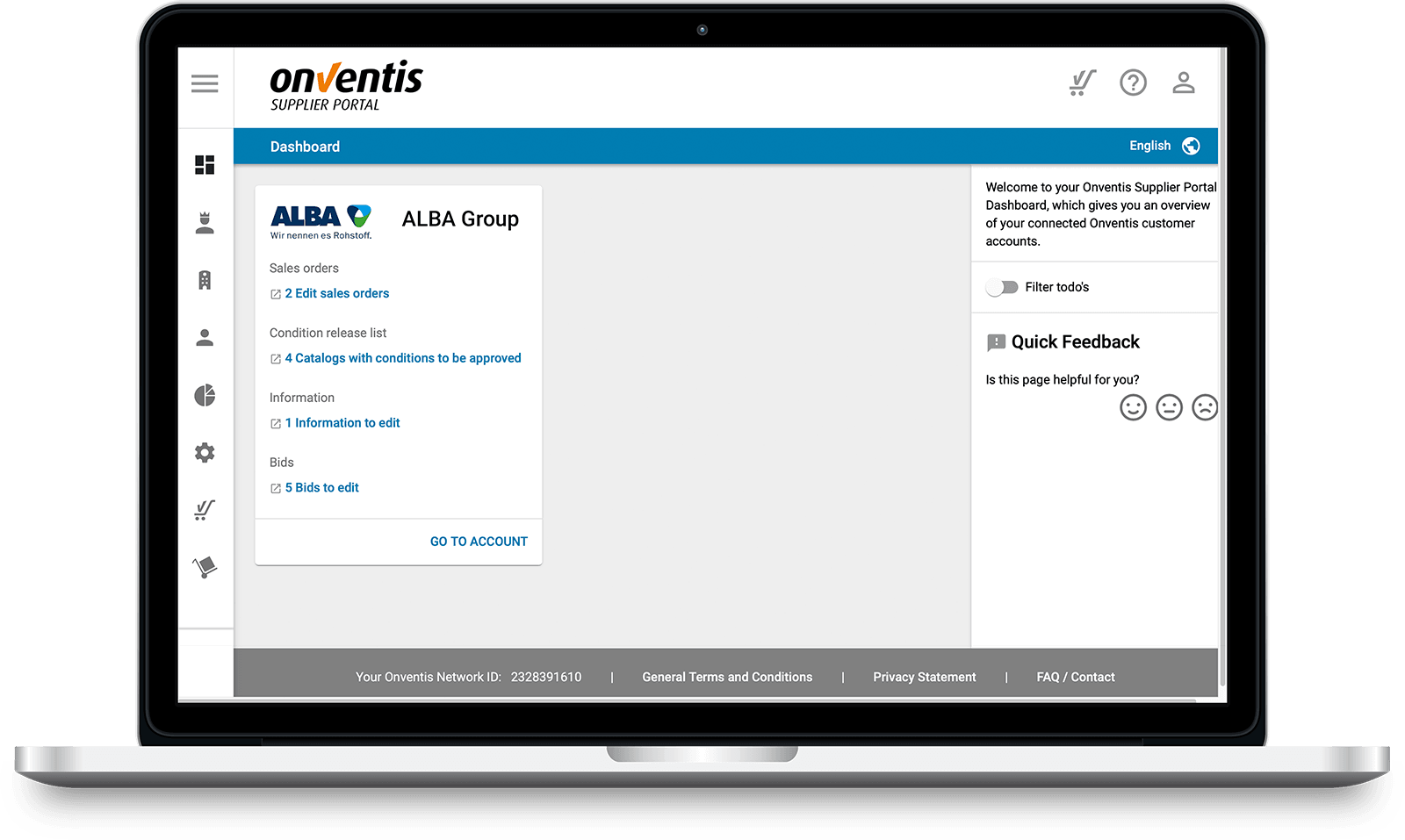 Process inquiries & orders centrally
Complete access to all to-dos: The dashboard helps you keep an eye on all your customers and tasks. Employees who have access to your customers can, for example, independently process requests for information, calls for tender, or orders. In just one step, suppliers have access to all outstanding tasks, can process them, and send receipts.