Auctions
Optimize your procurement process in the auctions area. With this module you can run live English and Dutch buying auctions.
Data Supported Execution
Transfer of auction data from requests for quotations and catalogs as well as uncomplicated creation of auction suppliers.
Optimal Auction Process
Individual setting of surcharge regulations and specification of automatic extensions.
Connected Work
Flexible integration of team members and live chat between customer and supplier.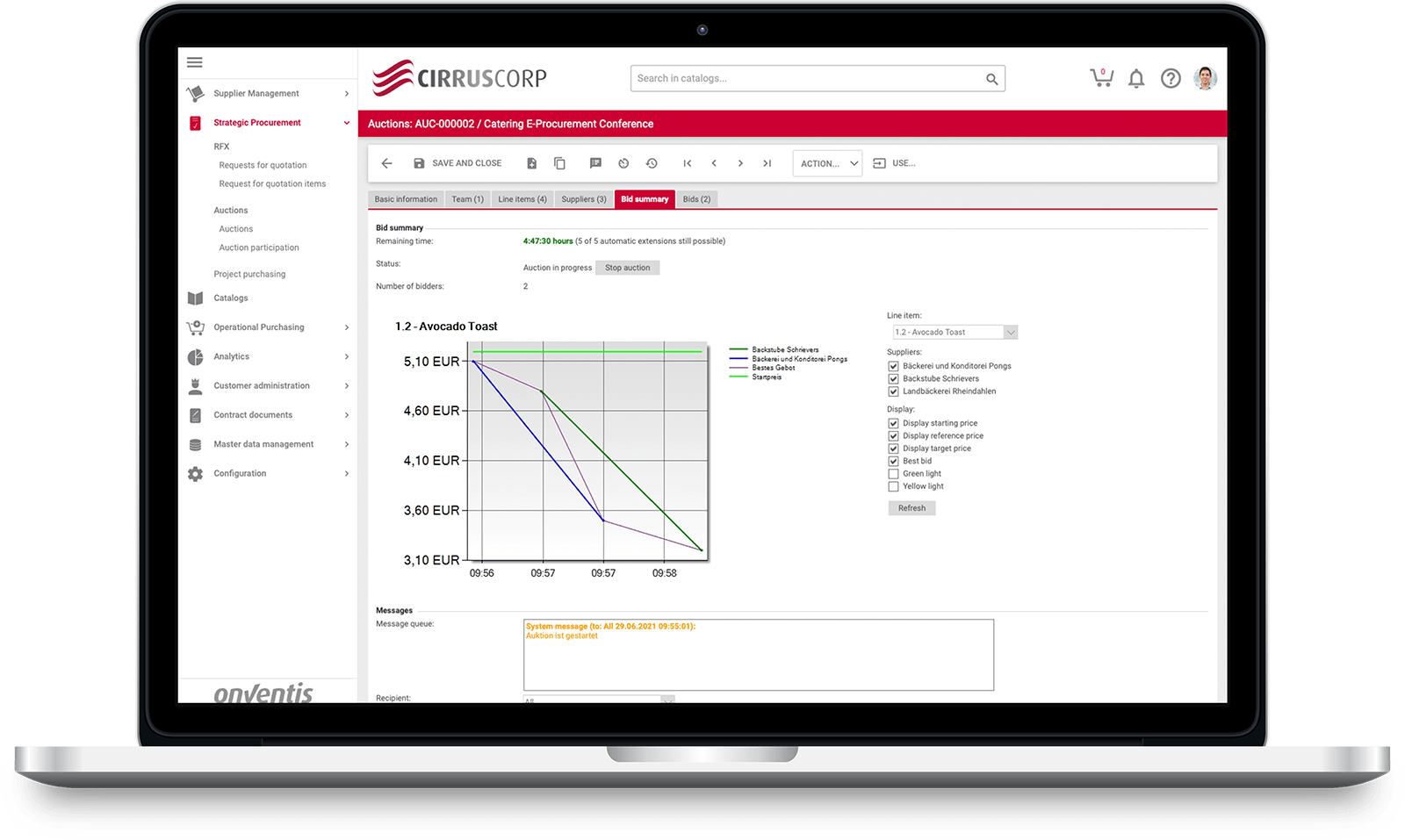 Purchasing via E-Auctions
Onventis Buyer offers an e-auction solution that flexibly contains different auction scenarios and types. On the purchasing side, you can secure best price offers with English and Dutch auctions. On the sales side, reverse auctions can also be used, for example, for the profit-optimized resale of recyclable materials. Intelligent settings such as auction periods, bidding increments, visibility rules and the chat function allow you to customize the course of your auctions.