Supplier Profile
The Onventis Supplier Portal helps suppliers to identify real-time sales opportunities and to work with purchasing organizations in the long run via central master data and customer management. With a supplier profile, suppliers promote their services to purchasing companies and thus establish new business relationships.
Register
Get the attention of purchasing organizations with a network profile. Simply register for free and show your products, customers and services.
Connect
The Onventis Network facilitates collaboration between buyers and suppliers. Existing supplier accesses can be linked to the portal with a click.
Boost Sales
Increase your sales opportunities with over 1,000 purchasing organizations with 450,000 registered users and 10 billion Euro business volume per year.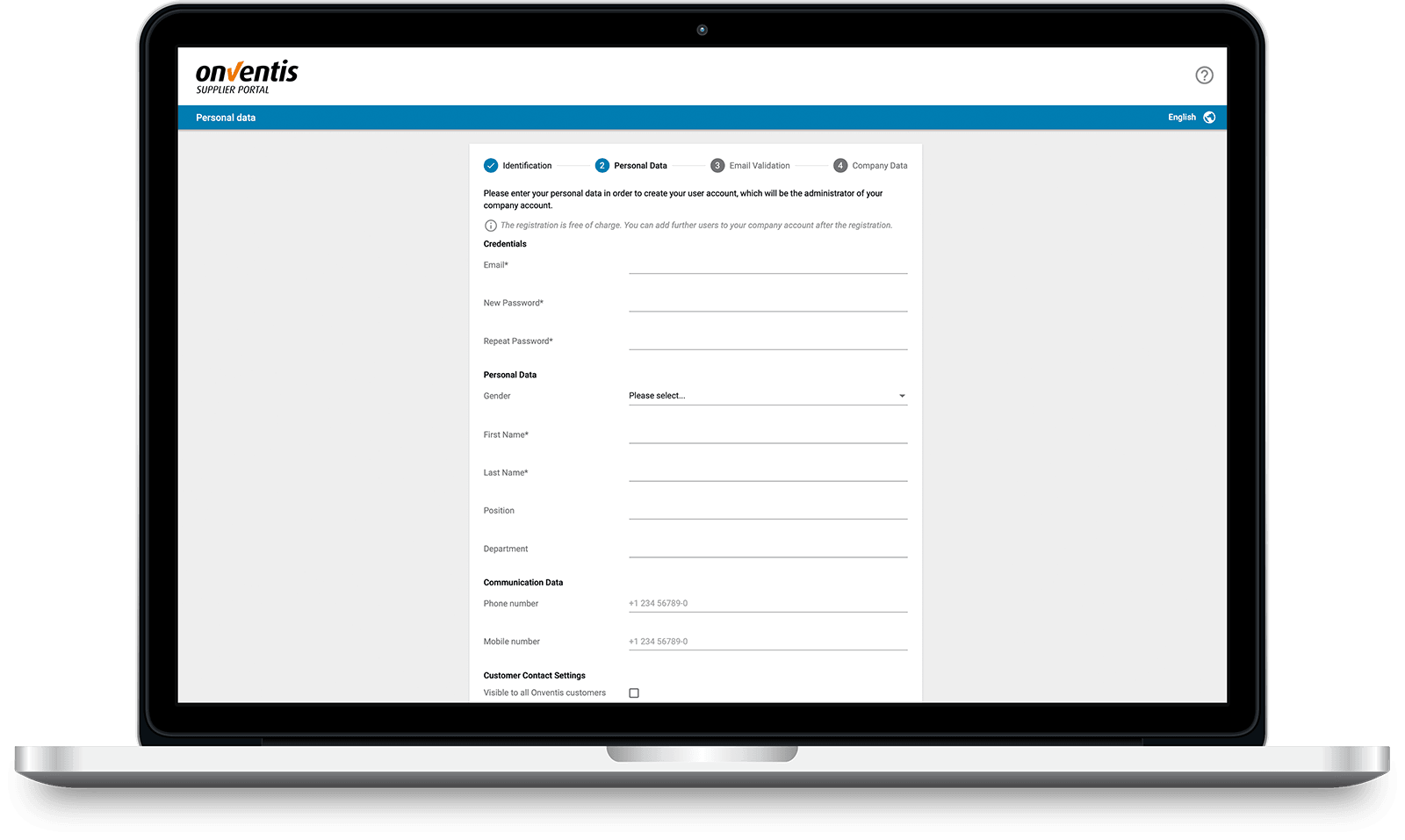 Open a Free Network Account
You can register in the Onventis Supplier portal in just a few steps. The Onventis Supplier portal is open to all suppliers. Registration, creation of a supplier profile, customer relationship management, and user rights are all free. At supplier.onventis.com you can create a business account with your company data in order to be found by  cross-industry procurement organizations.
Edit your Supplier Profile & Get Connected
You can create a profile page for your business in the portal. This is also where you can manage all users and contacts. Complete and publish your supplier profile right after you register for best results. Your profile can include information about your product groups based on eCl@ss and supplier areas, in addition to your master data and business figures. Complete profiles are attractive for potential customers, are found more often, contacted more often, or considered for calls to tender.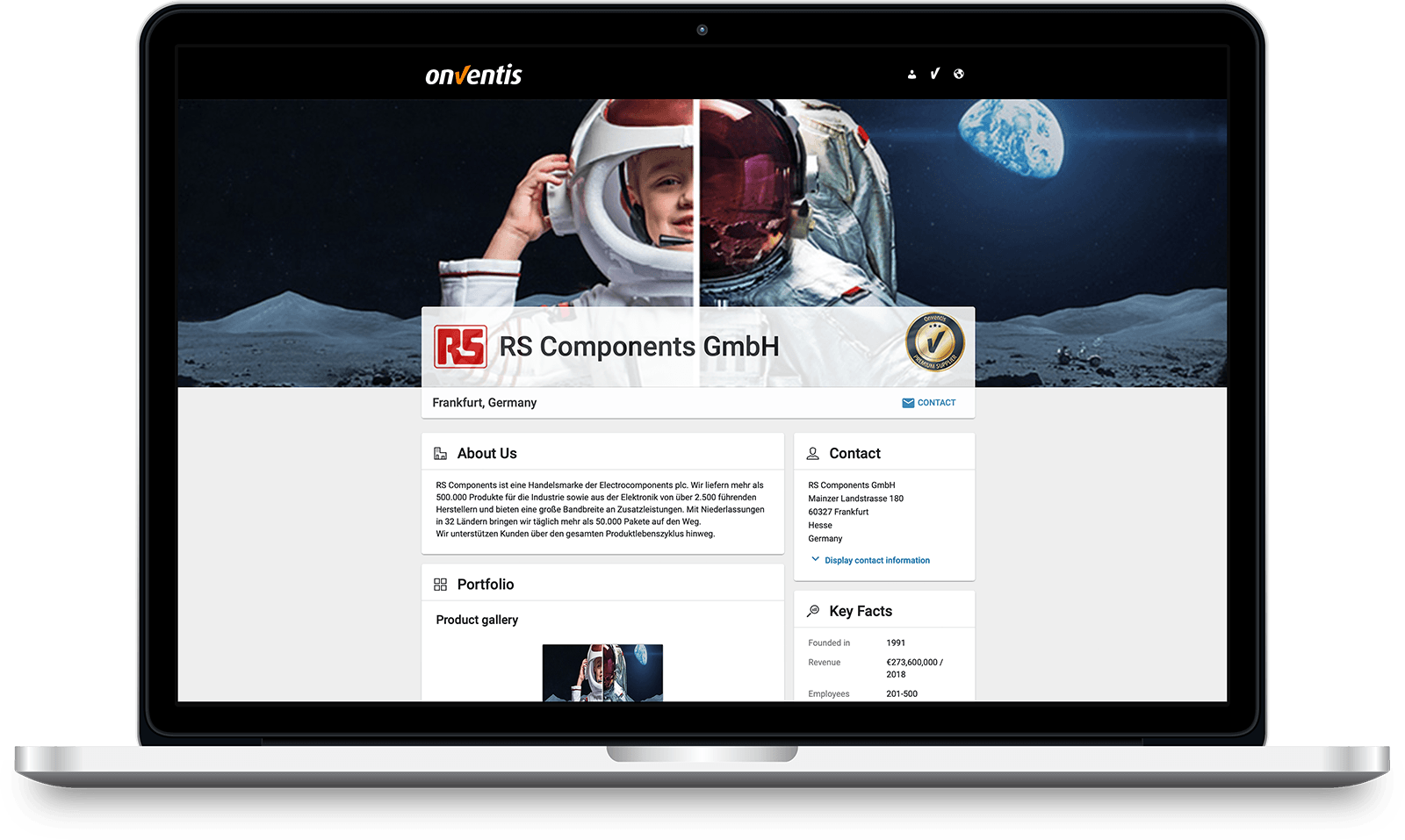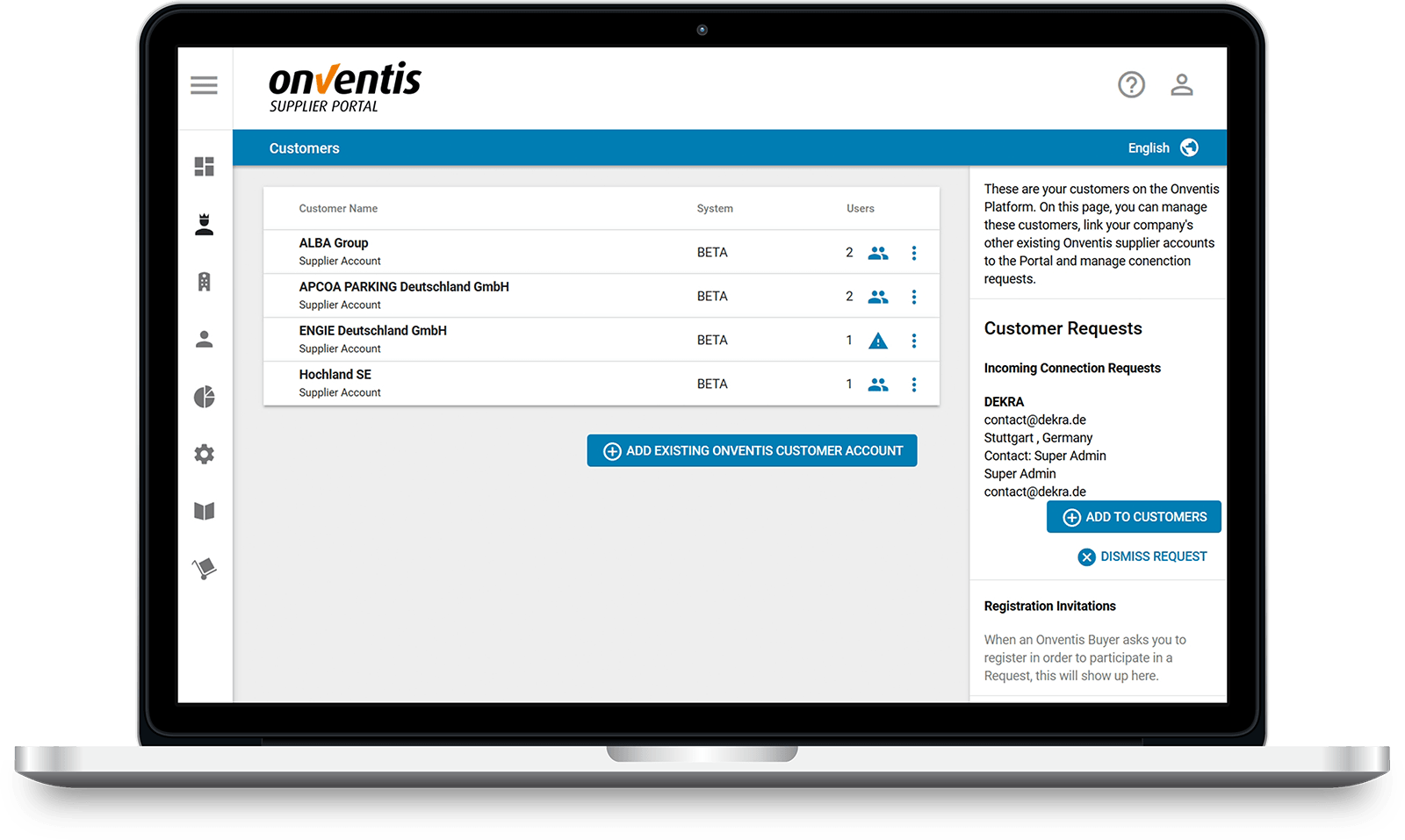 Successfully Manage your Business Relationships
Supplier access can be connected to the Onventis Supplier portal with just a click. Your business and user data can be transferred directly from existing suppliers accounts. You can steer your employees' access to their customers with the user management feature. If a customer adds you on the Onventis Network, you´ll be informed immediately and can confirm the connection.