The procurement network that connects buyers and suppliers
Find more than 50.000 active suppliers on the Onventis Network
10 000 000 000 €
Business volume p.a.
The Onventis Network connects buyers and suppliers. Worldwide, over 1,000 purchasing companies with more than 450,000 users in the Onventis network handle an annual business volume of over 10 billion euros with more than 50,000 suppliers. Buyers can easily find the right suppliers based on detailed company profiles, synchronize master data and personal contacts with their Onventis procurement systems, invite suppliers to tenders and RFIs or simply just send price requests to suppliers. Suppliers use the free Onventis supplier portal to manage their company data, delivery areas, product and service portfolio according to eCl@ss classification, customer references, certificates, and e-procurement capabilities. Suppliers also manage their existing customer relationships to Onventis buying companies including user rights, contact details, requests, offers and orders. The supplier search on the Onventis Network can be used by any company free of charge.
Supplier Management
The Onventis supplier management applications digitalize the entire process of finding, qualifying, classifying, evaluating, and developing suppliers. Supplier master data, which can optionally be linked and synchronized with the Onventis network, include detailed company information as well as classification data of products and services.  The key benefits are risk mitigation, security of supply, and compliance with regulations, laws and sustainability goals.
Supplier Master Data Qualification & Classification Evaluation & Development
Network Collaboration
Searching and connecting are the basis for network collaboration. Buyers search for suppliers on the Onventis network within their supplier management application. They can either contact suppliers directly for RFI/RFP/RFQ and tenders or simply and seamlessly add suppliers including actual master data and contact details from the network into their supplier management system in compliance with pre-defined supplier registration processes.
Supplier Portal
The Onventis Supplier Portal (OSP) is a free solution for all suppliers regardless of whether they already supply Onventis Buyers. Simply create a supplier profile to be found by over 1,000 buying organizations. The OSP also helps suppliers to manage their existing customer relationships to Onventis Buyers. Take advantage of the sales opportunities and register now.
Onventis Core
The Onventis Core applications offer holistic solutions across the entire procurement cycle. In addition to mobile procurement, workflow automation and document management, purchasing organisations can also access comprehensive analytics functionalities and ERP integration options in the Core area. This results in a wide range of benefits for companies for the individual optimisation of procurement processes.
Spend Analytics Document Management Workflow Automation Mobile App ERP Integration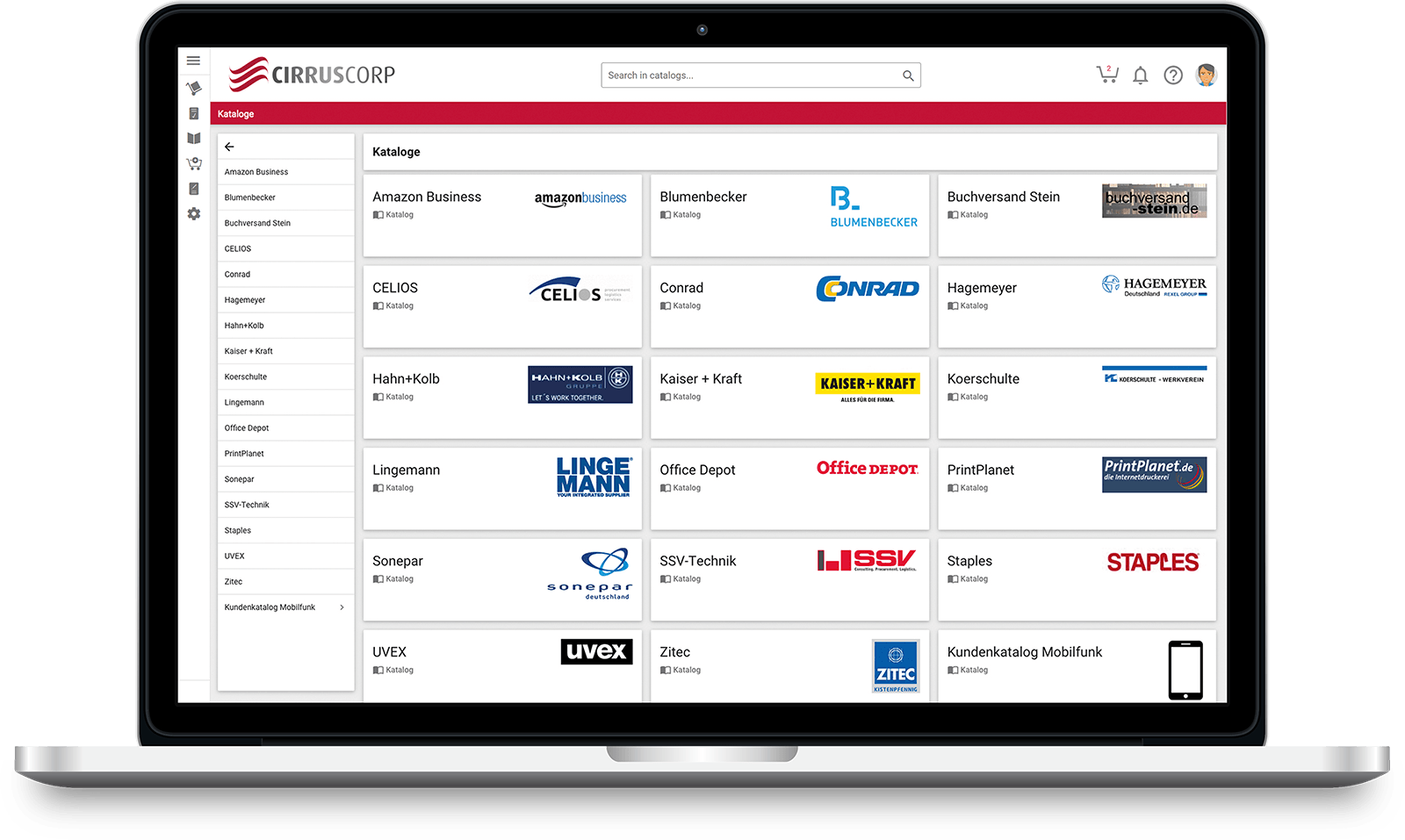 REQUEST A DEMO NOW
Our e-procurement experts present you the Onventis All-in-One procurement network.