Contract Management
In Onventis Contract Management, any type of contract can be flexibly modeled and individually managed using a form editor. The digital contract module integrated into SRM solutions enables the free categorization and storage of contracts.
Digitize Contracts
With Onventis Contract Management, contracts can be digitally recorded, edited and attachments can be added.
Strengthen Decision-Making
Seamless integration with supplier management and control of read and write access per contract for more decision-making power.
Centralize Contract Storage
Access to all contract data such as terms or notice periods, as well as reminders when contracts expire under time limits.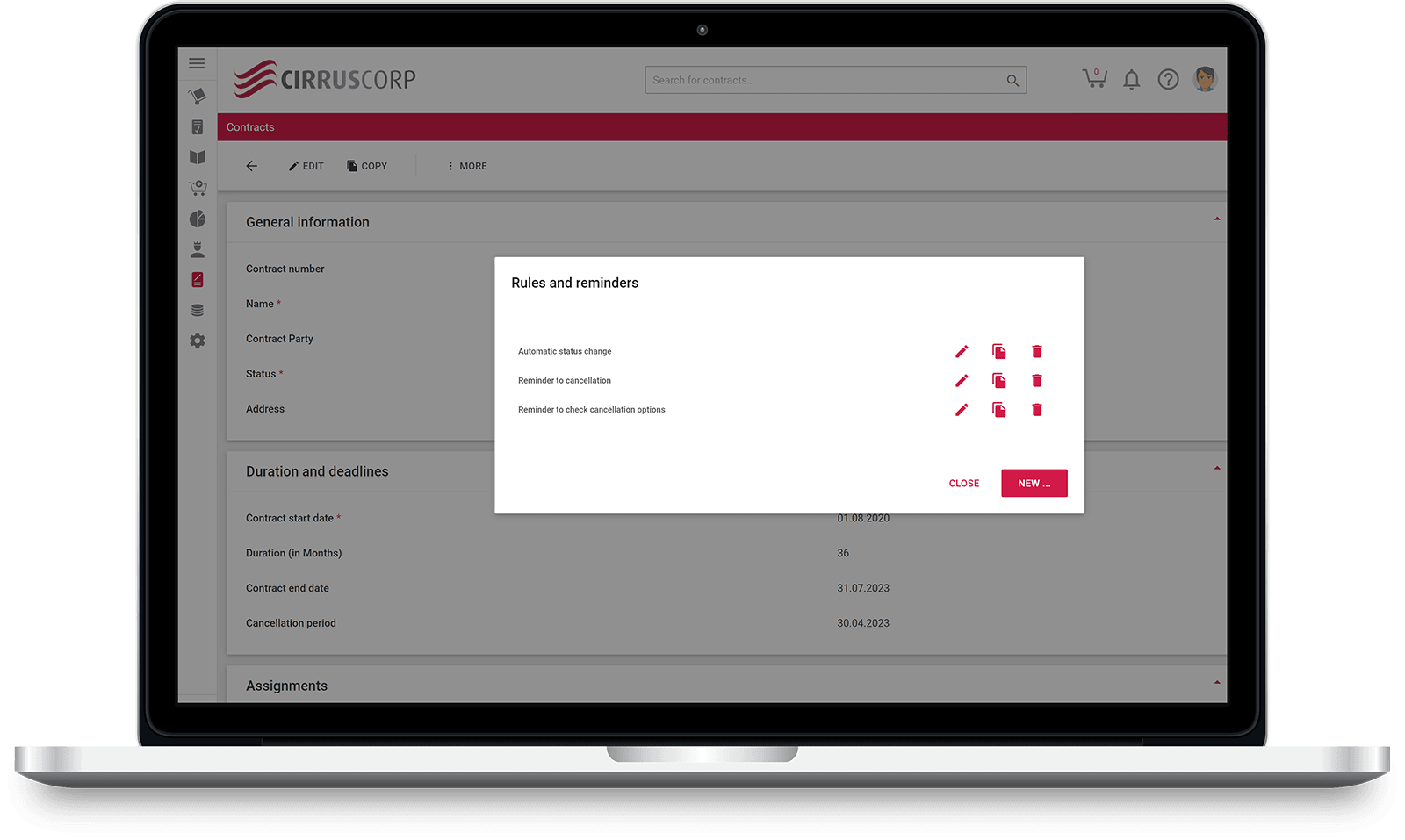 Keep Control of All Contracts
Pre-defined rules and reminders in contract management ensure that purchasers retain control over ongoing contracts at all times. Whether notice periods, contract extensions or contract terminations, the system always reminds in a timely manner and in line with requirements.
User-friendly Contract Management
The selection of columns to be displayed, as well as the arrangement and storage of these as individual views, allows you to focus on the essential information. Freely configurable filters also allow you to quickly select contracts according to filter criteria. The filter criteria can be flexibly selected and combined with each other.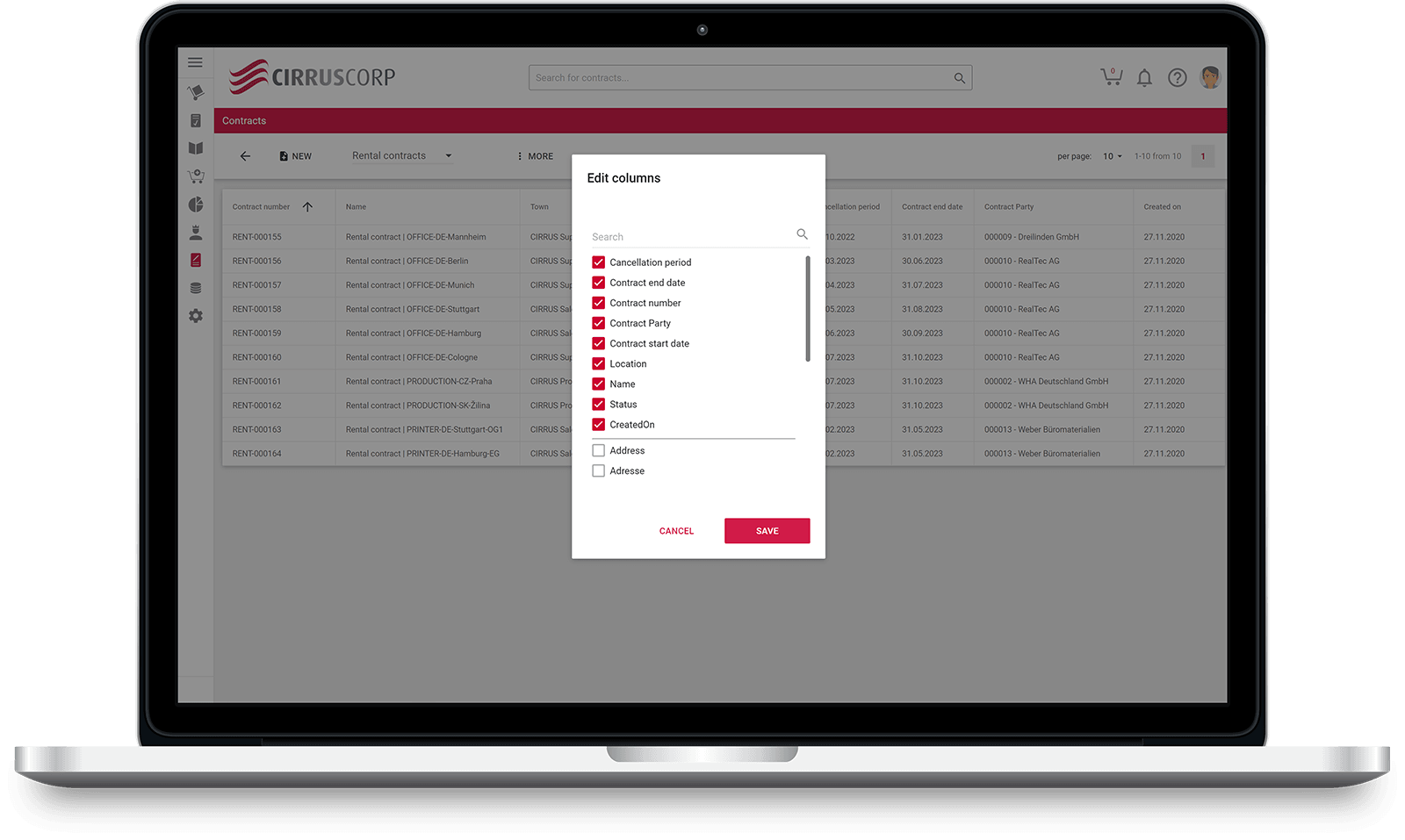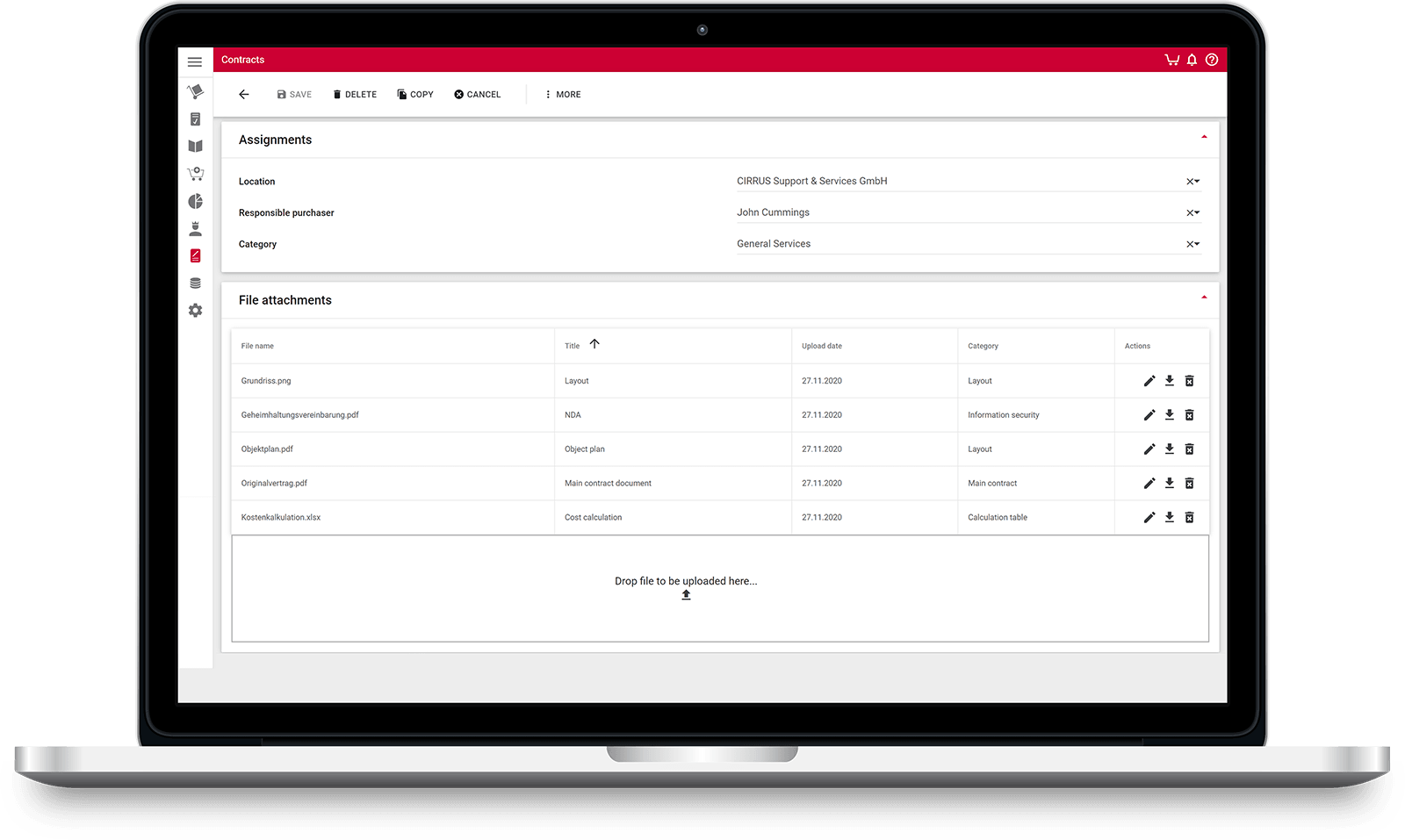 Attach and Structure Files
One or more files can be attached to each contract. Each file attachment can be given a name independent of the file name. Also, it can be assigned to a corresponding category from a list of file categories predefined in the contract template.
Use Business and Account Assignment Information
Unlike stand-alone solutions, contracts in Contract Management are linked to data from the Onventis e-procurement system – such as supplier master data, account assignment information, material groups and users. And all this without any additional interfaces.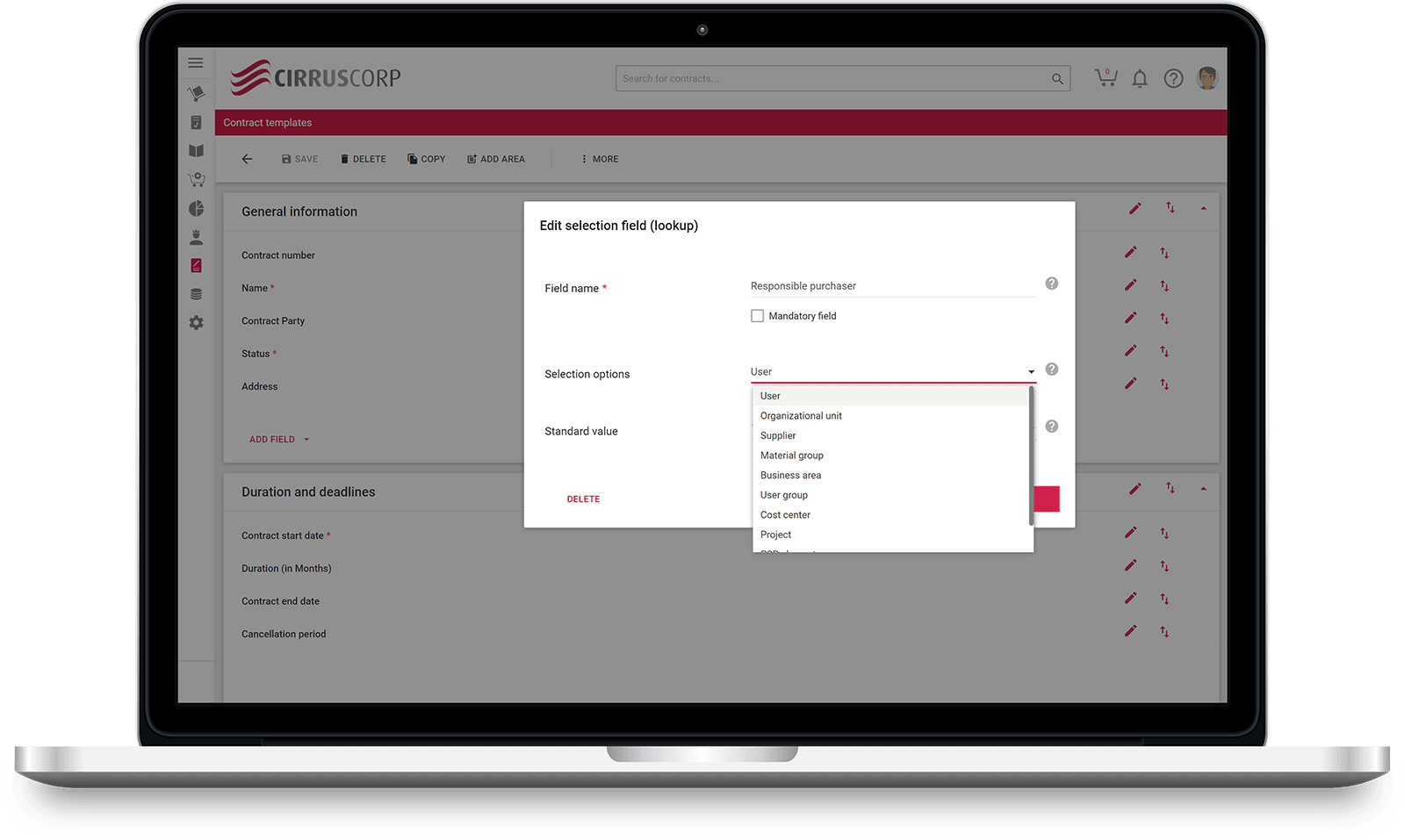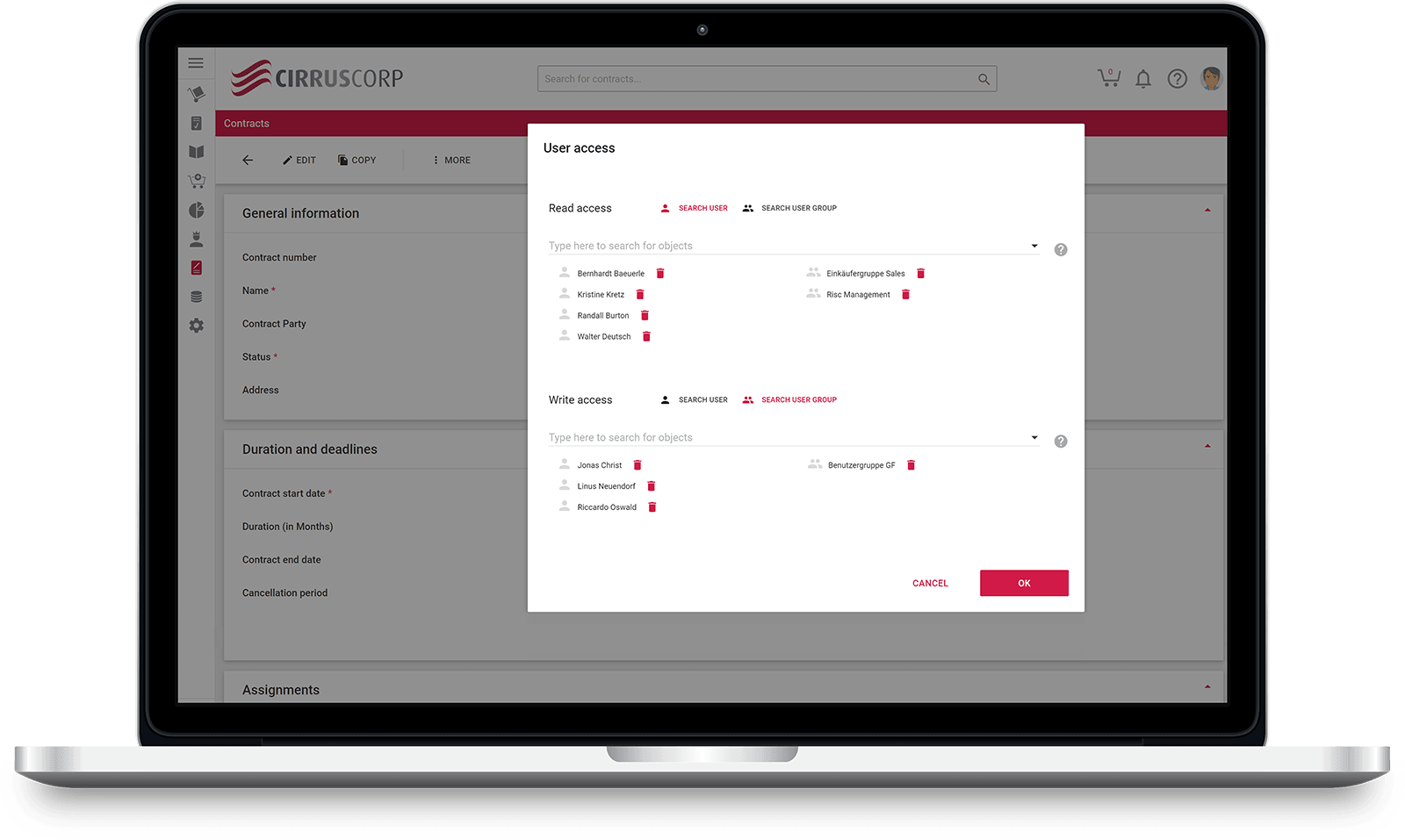 Compliant Data Access
Management of access rights, such as read and write rights, via the selection and release of users and user groups from the central user directory in Onventis Buyer. The user-specific rights control increases security and also supports the collaboration of the purchasing department with the legal department and the accounting or finance department.
Individual Data Modelling
Contracts without separate ordering processes – such as rental agreements, leasing contracts, license agreements, subscriptions or membership fees – can be digitized to a maximum of individuality in Onventis Contract Management. This is possible due to a flexible and thus customer-specific data modeling.