About Onventis
Onventis has been a cloud pioneer for digital transformation of purchasing and finance processes since 2000. The cloud-based software Onventis Buyer is an all-in-one procurement system that helps companies to manage their business spend in order to achieve financial control, efficiency, compliance and cost savings. It streamlines and automates all processes from source to pay including network collaboration with suppliers. The Onventis Network connects business processes for buyers and suppliers, simply and securely. Worldwide, over 1,000 companies with approx. 450,000 users in the Onventis network handle an annual business volume of over 10 billion euros with more than 50,000 suppliers.

Onventis is the leading1, all-in-one procurement2 platform3 for midsize enterprises4, connecting buyers & suppliers5.
1. Onventis strives for market leadership in its relevant market (spend management, midsize enterprises, Europe).
2. All-in-one procurement: one suite for procure-to-pay, source-to-contract, supplier management and network collaboration.
3. Onventis offers not only a spend management suite, but also a platform for collaboration between business partners.
4. Onventis focuses on midsize enterprises (T/O of EUR 50 million to EUR 1 billion).
5. The Onventis network connects buyers and suppliers worldwide.

Digital transformation of purchasing and finance departments
Together we are on a mission to transform all purchasing and subsequent finance processes for midsize enterprises holistically through one digital spend management ecosystem.
The Onventis all-in-one procurement suite supports companies to manage their supplier base and spend in order to achieve financial control, efficiency, compliance, risk reduction, sustainable purchasing and cost savings.
With the Onventis network, we maximize our customers' competitiveness and strengthen collaboration between buyers and suppliers through a globally connected platform.
We support purchasing managers and CPOs to add substantial value to overall business success. They use our cloud-based applications to automate strategic, tactical and operational procurement tasks.
In F&A, we support accounts payable managers and CFOs to increase the ROI of spend by automating invoice processes with robotic accounting and OCR-as-Service.
And last but not least: We enable suppliers to strengthen their business relationships with B2B customers.
1999      Year of foundation
2002      1st customer TradeCore "Industry": Schott AG
2003      1st customer of TradeCore "Trade": Purchasing office of German Iron Traders GmbH (E/D/E)
2005      1st customer TradeCore "Service": DEKRA SE
2012      1st TradeCore "Platform Provider": Steigenberger Hotel Group
2013      Frank Schmidt joins Onventis as CEO
2013      1st Onventis Xchange customer conference
2013      1st customer TradeCore "Sellside": Conrad Electronic SE
2016      Partnership with Amazon Business and European Launch Partner for AB
2017      The "Smart Connect" app becomes "Onventis Mobile"
2018      Product name change: "TradeCore" becomes "Onventis"
2018      Development "Onventis Network" and product launch "Onventis Supplier Portal"
2019      Main Capital Partners acquires majority stake in Onventis
2020      Onventis information security management systems certified according to ISO/IEC 27001
2020      WorkFlowWise B.V. acquisition
2021      Spendency AB acquisition
Certified Quality
The modular Onventis product portfolio has been certified several times by the BME (German Federal Association for Materials Management, Purchasing and Logistics). Furthermore, our cloud solutions have been awarded the BITMI (German Federal Association of the IT-Mittelstand) seals of approval "Software Made in Germany" and "Software Hosted in Germany". The information security management system (ISMS) at Onventis as well as the data center in Frankfurt/Main are certified according to ISO/IEC 27001.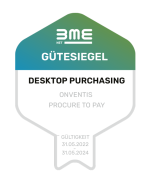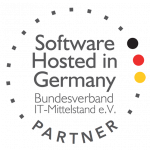 Cloud made in Europe since 2001
As one of the first SaaS and cloud providers with a European data center since 2001, data security, high availability, and fail-safe performance have always been our top priorities. The modern, scalable infrastructure of the ISO 27001-certified data center in Frankfurt am Main follows the highest standards for building security, energy efficiency, and unrestricted data availability around the clock, 365 days a year. Professional back-up solutions and preventative security concepts are fundamental components of our cloud solutions. These include a geo-redundant data replication mirror in Stuttgart that provides maximum data and business security.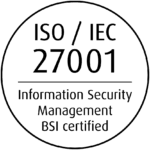 Commitment to climate protection
As a source-to-pay provider, we not only drive the future issues of our customers with digital solutions, but also have a sustainable impact on the planet with our economic activities. In addition to innovative products, we see the greatest potential for positive change in our own measures to improve environmental conditions. For this reason, we already anchored climate protection in our corporate strategy two years ago. Furthermore, we have been certified as a climate-neutral company since January 1, 2020.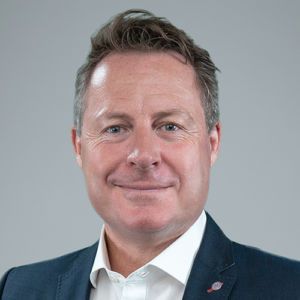 Frank Schmidt
CEO
Frank Schmidt has been the Chief Executive Officer of Onventis GmbH since February 1, 2013. The Economics graduate completed a degree in Business Administration (Foreign Trade, with a major in International Management) at Reutlingen University after his training to become an export merchant. Prior to his work at Onventis GmbH, Frank Schmidt was Managing Director at the international IT service provider Atos from 1997 to 2006.
As a member of the management of Atos Central Europe, he was responsible for the solution business and worked in senior management and sales functions in Germany and abroad during his 10-year career. Most recently, he was the board member responsible for sales and marketing at Heiler Software AG in Stuttgart as well as being responsible for strategic alliances.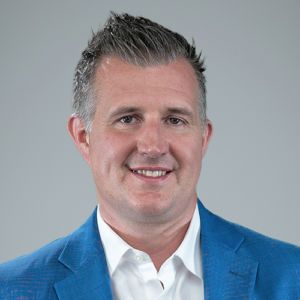 Florian Ebert
CFO
Florian Ebert has worked for Onventis since 2010. After his Economics degree at Aschaffenburg University of Applied Sciences (majors: Business Management and Controlling), Florian Ebert worked for many years as a consultant for a medium-sized consulting company. During this time, he was able to develop his practical skills in the areas of strategic corporate management, financial controlling, and corporate financing and gained extensive experience in a wide variety of sectors.
At the same time as working as a consultant, he also completed a master's degree course in "Human Resources Development" at Kaiserslautern University of Technology, graduating with honors in May 2011. Since 2008, he has been a lecturer at Aschaffenburg University of Applied Sciences and teaches the subjects Bookkeeping and Accounting, Accounting II, and Financial Controlling.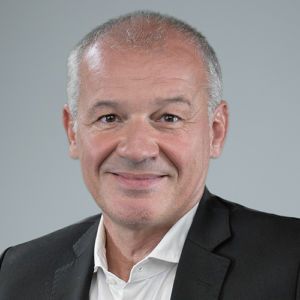 Zoran Steko
Director Marketing & Strategic Alliances
Zoran Steko is responsible for Marketing and Business Development at Onventis since 2015. He has more than 20 years of experience in the areas of development, marketing, and sales of standard software. After his studies at Goethe University in Frankfurt am Main, the Economics graduate first worked for a few years in Business Development at Dresdner Bank AG before he went into IT. Among other things, he was a member of the management board at Heiler Software AG and on the board of OKS Software AG.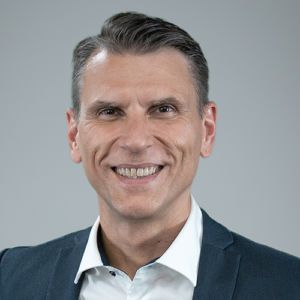 Heiko Rumpl
Director Products & Services
Heiko Rumpl has been Head of Consulting, Services & IT, since July 1, 2015. After his studies in Business Administration, majoring in Marketing, Financing & Logistics, the e-business expert worked at the European MRO sales company Brammer for a total of 15 years starting in 1997.
Here, he held various management positions in which he designed and implemented the e-business skills of the corporate group from the start and also introduced a group-wide master data management system as well as redefined the e-commerce portfolio. In between, he was also a member of the management board of Heiler Software AG in Stuttgart for 3 years, responsible for the product management of the Heiler standard software products.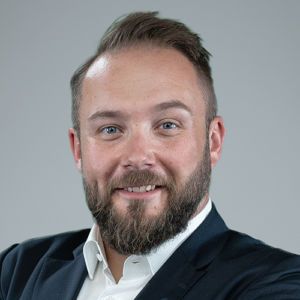 Benjamin Fritz
Director Sales
As Director Sales and Member of the Management Board, Benjamin Fritzis responsible for Onventis sales and the expansion of the indirect sales channel via partners. Before he studied business administration in the field of trade at the Baden-Württemberg Cooperative State University. He completed the practical part of his dual studies at the Brammer Group (now RUBIX), one of the leading European MRO distributors. He worked for Brammer for several years, most recently as Head of IoT Development. In this role he was responsible for the conception and development of future-oriented steps and measures in response to developments in IoT.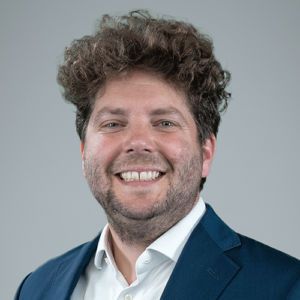 Jerker Vulperhorst
Managing Director Benelux
Jerker Vulperhorst has been responsible for the Dutch location of Onventis as Managing Director Benelux since 2020. Prior to the acquisition of WorkFlowWise by Onventis, he worked for 12 years in the commercial area of the invoice processing specialist and supported customers in the implementation of the invoice and expense management solutions. Prior to that, he completed his Master's degree in Business Administration at the University of Amsterdam. He also spent part of his studies in the USA.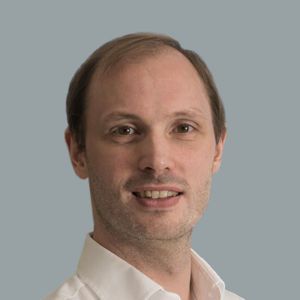 Arvid Fredin
Managing Director UK & Nordics
Arvid Fredin has been the Managing Director for Onventis in the UK and Scandinavia since November 2021. He holds a Master's Degree in Engineering from Linköping's University and the Royal Melbourne Institute of Technology. He also holds a Bachelor's Degree in Business Administration from Uppsala University. Before joining Onventis Arvid has been the CEO of Spendency, a Partner at EFFSO Group, a Management consultant at McKinsey & Co, and a Sourcing Manager at Scania. Arvid has spent close to two decades advising more than 100 organisations in more than 15 countries on topics of Strategic Procurement transformation, digitalization, and capability building. Arvid also has served as a strategic advisor and board member to several companies.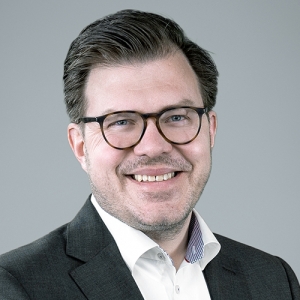 Adam Skogman
Director R&D AI & Analytics
Adam Skogman has been the Director of AI and Analytics at Onventis since November 2021. He holds a Master of Science and Engineering Degree from Linköping University, majoring in Computer Security. Before joining Onventis, Adam was the CTO and co-founder of Spendency, an Engineering Manager at Apple, Principal Engineer for Telco Realtime Analytics at Pivotal/EMC, Lead Architect at a Startup in e-Commerce AI, and spent many years as a consultant in High-performance Datagrid solution in London investment banks, such as HSBC and BoA/Merril Lynch. Adam is a SpringSource alumnus and has more than 15 years of experience in building high-performance cloud solutions.