About Onventis
Onventis has been a cloud pioneer for digital transformation of purchasing and finance processes since 2000. The cloud-based software Onventis Buyer is an all-in-one procurement system that helps companies to manage their business spend in order to achieve financial control, efficiency, compliance and cost savings. It streamlines and automates all processes from source to pay including network collaboration with suppliers. The Onventis Network connects business processes for buyers and suppliers, simply and securely. Worldwide, over 1,000 companies with approx. 450,000 users in the Onventis network handle an annual business volume of over 10 billion euros with more than 50,000 suppliers.
1999      Year of foundation
2002      1st customer TradeCore "Industry": Schott AG
2003      1st customer of TradeCore "Trade": Purchasing office of German Iron Traders GmbH (E/D/E)
2005      1st customer TradeCore "Service": DEKRA SE
2012      1st TradeCore "Platform Provider": Steigenberger Hotel Group
2013      Frank Schmidt joins Onventis as CEO
2013      1st Onventis Xchange customer conference
2013      1st customer TradeCore "Sellside": Conrad Electronic SE
2016      Partnership with Amazon Business and European Launch Partner for AB
2017      The "Smart Connect" app becomes "Onventis Mobile"
2018      Product name change: "TradeCore" becomes "Onventis"
2018      Development "Onventis Network" and product launch "Onventis Supplier Portal"
2019      Main Capital Partners acquires majority stake in Onventis
2020      Onventis information security management systems certified according to ISO/IEC 27001
2020      WorkFlowWise acquisition
Certified Quality
The modular Onventis product portfolio has been certified several times by the BME (German Federal Association for Materials Management, Purchasing and Logistics). Furthermore, our cloud solutions have been awarded the BITMI (German Federal Association of the IT-Mittelstand) seals of approval "Software Made in Germany" and "Software Hosted in Germany". The information security management system (ISMS) at Onventis as well as the data center in Frankfurt/Main are certified according to ISO/IEC 27001.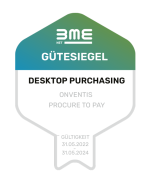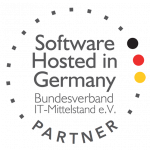 Cloud made in Europe since 2001
As one of the first SaaS and cloud providers with a European data center since 2001, data security, high availability, and fail-safe performance have always been our top priorities. The modern, scalable infrastructure of the ISO 27001-certified data center in Frankfurt am Main follows the highest standards for building security, energy efficiency, and unrestricted data availability around the clock, 365 days a year. Professional back-up solutions and preventative security concepts are fundamental components of our cloud solutions. These include a geo-redundant data replication mirror in Stuttgart that provides maximum data and business security.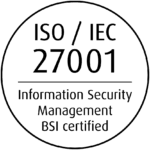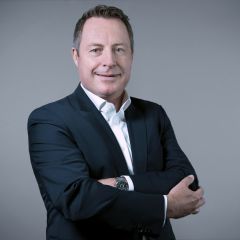 Frank Schmidt
CEO
Frank Schmidt has been the Chief Executive Officer of Onventis GmbH since February 1, 2013. The Economics graduate completed a degree in Business Administration (Foreign Trade, with a major in International Management) at Reutlingen University after his training to become an export merchant. Prior to his work at Onventis GmbH, Frank Schmidt was Managing Director at the international IT service provider Atos from 1997 to 2006.
As a member of the management of Atos Central Europe, he was responsible for the solution business and worked in senior management and sales functions in Germany and abroad during his 10-year career. Most recently, he was the board member responsible for sales and marketing at Heiler Software AG in Stuttgart as well as being responsible for strategic alliances.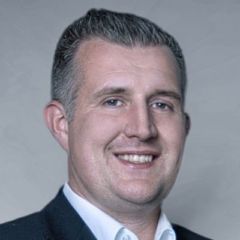 Florian Ebert
CFO
Florian Ebert has worked for Onventis since 2010. After his Economics degree at Aschaffenburg University of Applied Sciences (majors: Business Management and Controlling), Florian Ebert worked for many years as a consultant for a medium-sized consulting company. During this time, he was able to develop his practical skills in the areas of strategic corporate management, financial controlling, and corporate financing and gained extensive experience in a wide variety of sectors.
At the same time as working as a consultant, he also completed a master's degree course in "Human Resources Development" at Kaiserslautern University of Technology, graduating with honors in May 2011. Since 2008, he has been a lecturer at Aschaffenburg University of Applied Sciences and teaches the subjects Bookkeeping and Accounting, Accounting II, and Financial Controlling.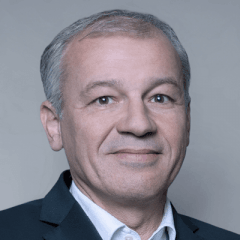 Zoran Steko
Director Marketing & Strategic Alliances
Zoran Steko is responsible for Marketing and Business Development at Onventis since 2015. He has more than 20 years of experience in the areas of development, marketing, and sales of standard software. After his studies at Goethe University in Frankfurt am Main, the Economics graduate first worked for a few years in Business Development at Dresdner Bank AG before he went into IT. Among other things, he was a member of the management board at Heiler Software AG and on the board of OKS Software AG.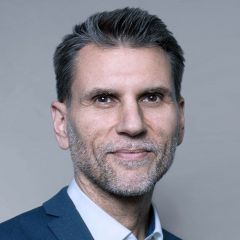 Heiko Rumpl
Director Products & Services
Heiko Rumpl has been Head of Consulting, Services & IT, since July 1, 2015. After his studies in Business Administration, majoring in Marketing, Financing & Logistics, the e-business expert worked at the European MRO sales company Brammer for a total of 15 years starting in 1997.
Here, he held various management positions in which he designed and implemented the e-business skills of the corporate group from the start and also introduced a group-wide master data management system as well as redefined the e-commerce portfolio. In between, he was also a member of the management board of Heiler Software AG in Stuttgart for 3 years, responsible for the product management of the Heiler standard software products.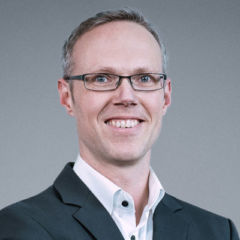 Joachim Herwig
CTO
Joachim Herwig has been Chief Technology Officer at Onventis since 2019. After his training in electrical engineering / communication electronics and his postgraduate studies in information technology, he worked for 20 years in various positions in the IT sector.
He has had a decisive influence on software and product management for IT and service companies. Most recently he worked as CIO for Werbas AG. For example, he was responsible for the transformation of a pure client-server application into a distributed cloud platform with open APIs.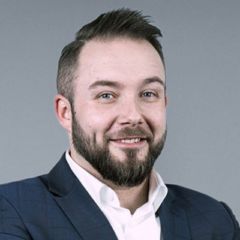 Benjamin Fritz
Director Sales
As Director Sales and Member of the Management Board, Benjamin Fritzis responsible for Onventis sales and the expansion of the indirect sales channel via partners. Before he studied business administration in the field of trade at the Baden-Württemberg Cooperative State University. He completed the practical part of his dual studies at the Brammer Group (now RUBIX), one of the leading European MRO distributors. He worked for Brammer for several years, most recently as Head of IoT Development. In this role he was responsible for the conception and development of future-oriented steps and measures in response to developments in IoT.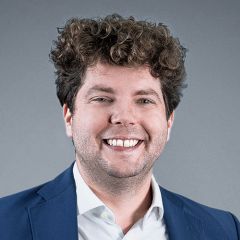 Jerker Vulperhorst
Managing Director Benelux
Jerker Vulperhorst has been responsible for the Dutch location of Onventis as Managing Director Benelux since 2020. Prior to the acquisition of WorkFlowWise by Onventis, he worked for 12 years in the commercial area of the invoice processing specialist and supported customers in the implementation of the invoice and expense management solutions. Prior to that, he completed his Master's degree in Business Administration at the University of Amsterdam. He also spent part of his studies in the USA.