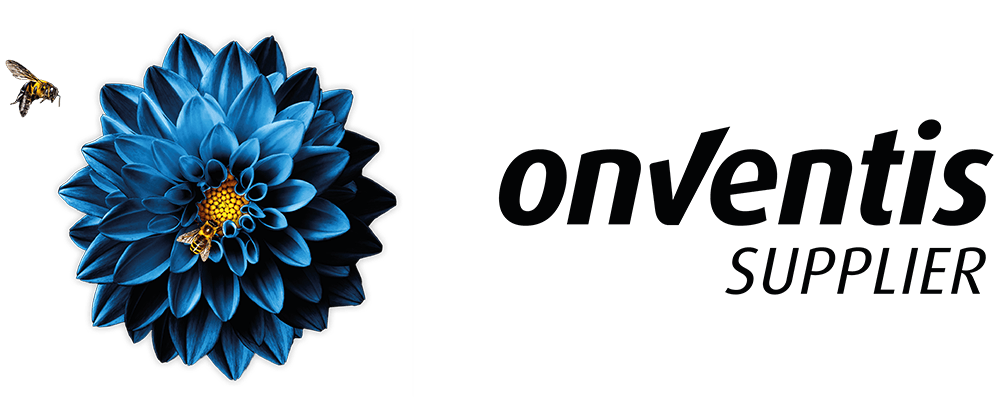 The Onventis Supplier product portfolio provides suppliers with smart solutions to leverage sales opportunities on the Onventis network. As an integral part of the Onventis network, the supplier portal connects to more than 1.000 Onventis Buyer systems, which generate an annual business volume of 10 billion euros. The supplier portal contains detailed supplier profiles with product and service classification according to eCl@ss. The portal enables suppliers to centrally manage their customers, users, offers and orders on the Onventis network. Onventis e-procurement services help suppliers to efficiently integrate catalogs and punchout shops into the procurement processes of Onventis Buyer systems as well as to automate the processing of receipts. The third building block is the Onventis Procurement Shop, a powerful e-business solution for vendors managing e-procurement processes of their customers as a service.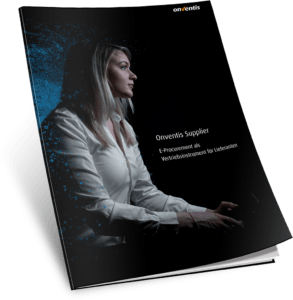 Supplier Portal
The Onventis Supplier Portal (OSP) is a free solution for all suppliers regardless of whether they already supply Onventis Buyers. Simply create a supplier profile to be found by over 1,000 buying organizations. The OSP also helps suppliers to manage their existing customer relationships to Onventis Buyers. Take advantage of the sales opportunities and register now.
E-Procurement Services
E-procurement services are elementary for all buyer-supplier-relationships to digitalize and automate purchase order processes.  The seamless integration of catalogs and punchout shops in combination with electronic data interchange (EDI) of orders, delivery notes and invoices reduces process costs on both sides. All required e-procurement services can easily be ordered here:
E-Business
Unlike typical online shops, the Onventis Procurement Shop is designed for vendors managing operational procurement processes of their customers as a service. It covers all essential requirements like customer-specific order processing and approval workflows, automated account assignments, budget control and user-specific catalog views. The flexible e-business solution also allows multi-vendor scenarios that include order splitting and drop shipping.
The possibilities Onventis Supplier offers you
App Highlight
Lorem ipsum dolor sit amet, consetetur sadipscing elitr, sed diam nonumy eirmod tempor invidunt ut labore et dolore magna aliquyam erat, sed diam voluptua. At vero eos et accusam et justo duo dolores et ea rebum. Stet clita kasd gubergren, no sea takimata sanctus est Lorem ipsum dolor sit amet. Lorem ipsum dolor sit amet, consetetur sadipscing elitr, sed diam nonumy eirmod tempor invidunt ut labore et dolore magna aliquyam erat, sed diam voluptua. At vero eos et