Purchase Management
Onventis Buyer offers a holistic, highly automated procurement process – from requisition to invoice.  Purchasing organizations map their procure-to-pay processes individually, reduce the order processing time, prevent maverick buying and minimize their process costs.
Digital Procurement
With Onventis Purchase Management, procurement processes are mapped digitally, automated as well as increasing efficiency.
Consistently Optimized Processes
Automated and seamless digital processes optimize your purchasing and allow more time for strategic procurement.
Create Resilience
Increase supply security and build resilient procurement in uncertain times with Purchase Management.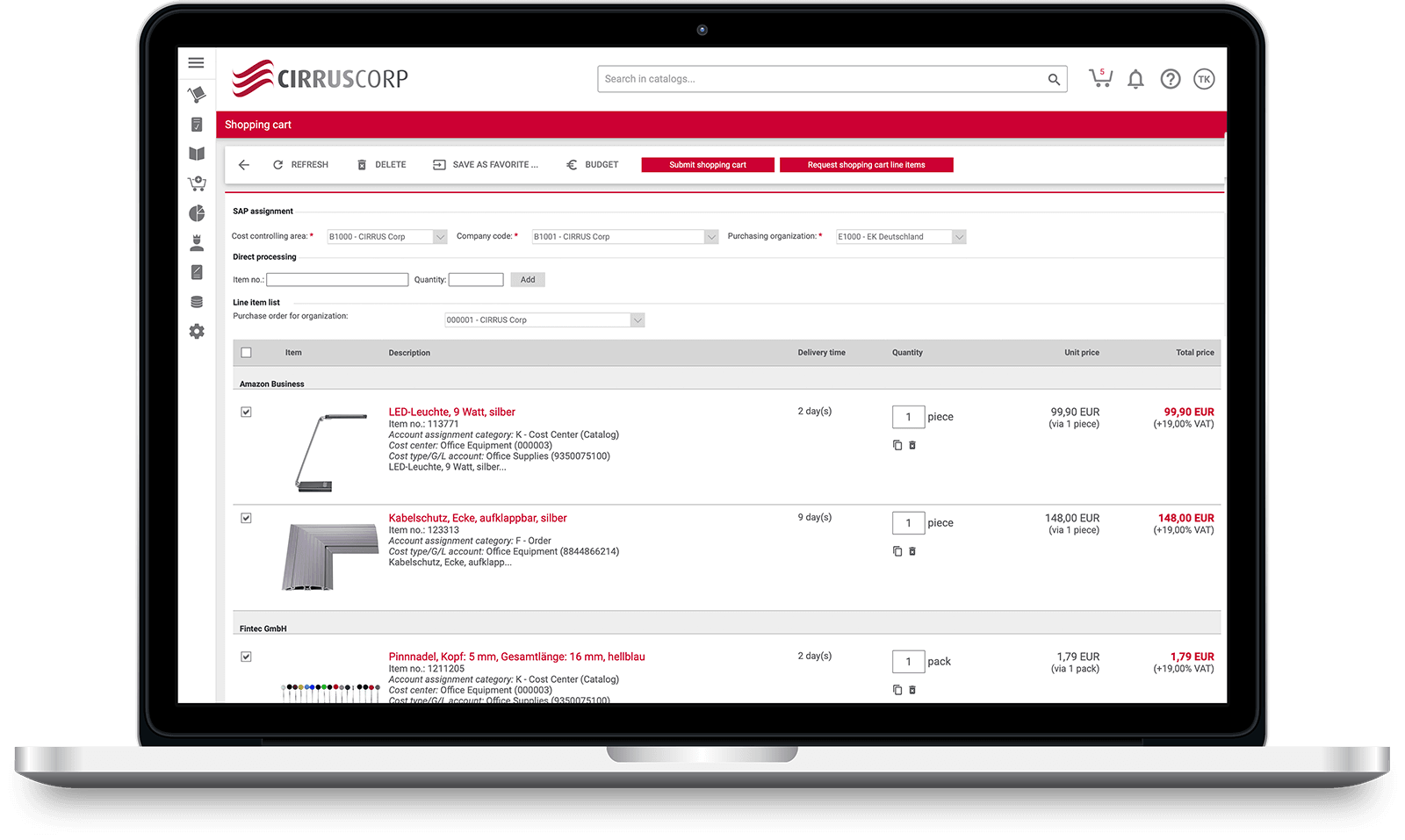 Clear Visualization of Articles Selected
In the shopping cart overview, all items that were previously added to the shopping cart, can be viewed directly. No matter if only one supplier was ordered from or if there is a mixed shopping cart. Thanks to the clear and structured shopping cart items, you always keep track of your items to be ordered.
View and Check Item Details
When buyers click on an item in the shopping cart, they are taken to an extensively detailed view. At a glance, they can directly view relevant information such as material groups or account assignments. In addition, it is possible to automate the process and make it as efficient as possible using functions such as dynamic cost allocation.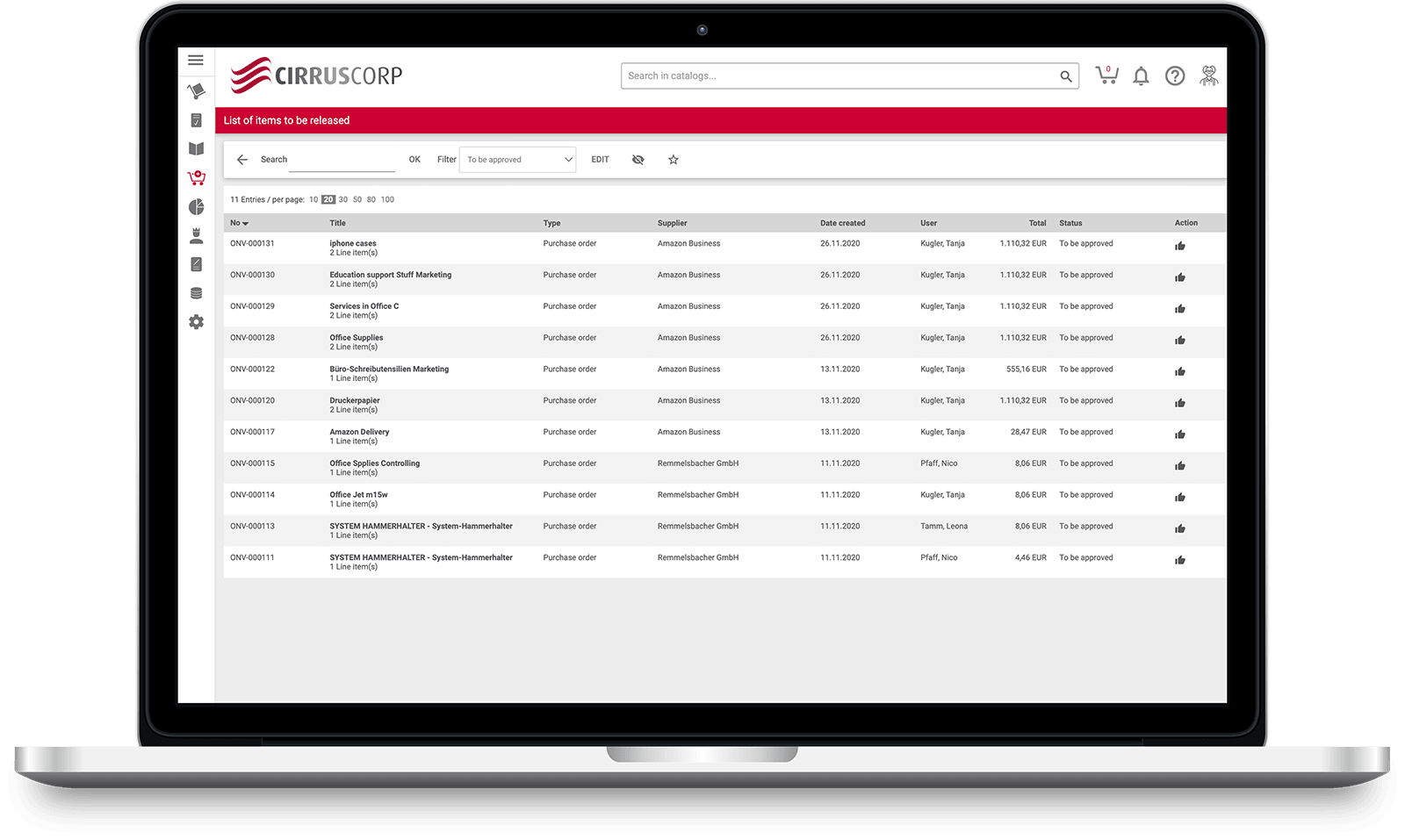 Faciliate the Approval Process
After a purchase order is placed, specified approvers receive it for approval. Approvers can be individually defined within flexible approval workflows based on organizational hierarchies. The responsible approvers see all items to be approved in a lucid list. Here, a direct approval of the purchase orders can take place via a quick action. Likewise, the approver can view the release, check it and forward it if necessary, or send it back to the previous approver.
Process Orders Efficiently
Completed orders can be conveniently displayed in the order overview. A status of the respective order is integrated here. This allows you to see at any time whether the order has been approved, whether an order confirmation has been received or whether it is already in the goods receiving department.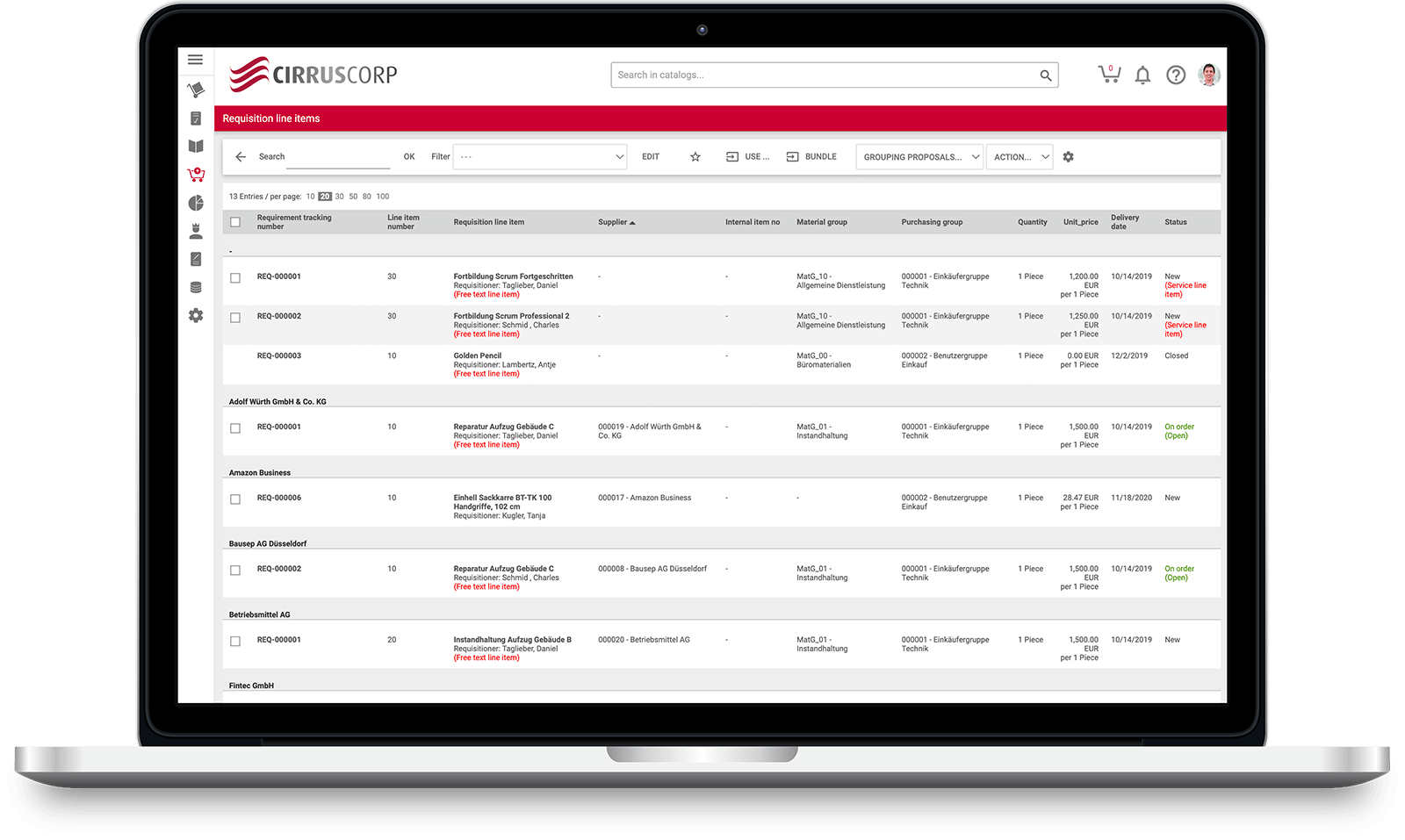 Bundle Requirements and Find Them Anytime
The requirements list provides a simple and effective overview of all the organization's requirements. In addition, Onventis Buyer gives you the option of bundling similar requirements. The filter function also makes it much easier for you to find requirements.
Security of Supply with Networked Procurement Processes
An automated as well as continuous supply of raw, consuables, and operating materials ensures the safeguarding of an optimal production process. Vendor Managed Inventory (VMI) can do just that: A digital network of buyers and suppliers. The VMI module enables monitoring the current inventory, incoming and outgoing materials relevant to MRP, and the automatic generation of order proposals.