Search & Connect
Networking with suppliers, manufacturers and service providers across company and system boundaries is the prerequisite for a digitally networked supply chain and Industry 4.0. Open procurement networks, such as the Onventis Procurement Network, are the key to external networking of purchasing. Search & Connect expands search options and thus decisively increases the information base.
Strong Supplier Base
Access over 50,000 suppliers. Find new contacts, select according to relevant criteria and expand your business network.
The Right Contacts
See all saved contacts of a supplier in one list and network directly. You are automatically notified of new contacts.
View Full Supplier Data
Take over the supplier master data from the network at any time and flexibly add information for your further business relationship.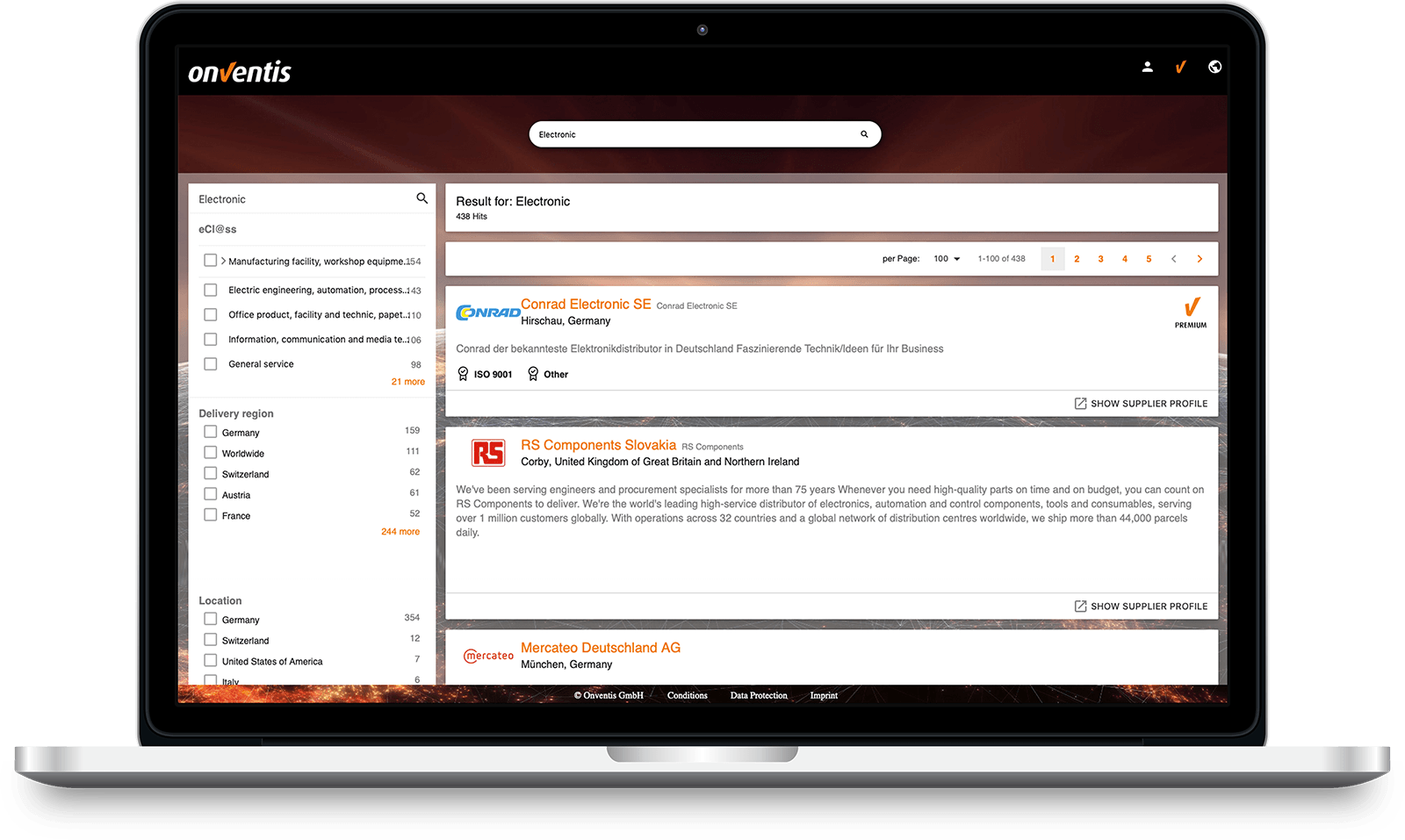 Perfect Fit of Suppliers and Needs
The supplier network search provides information on eCl@ss commodity groups, master data, product and service offerings from all suppliers in the Onventis Network. With the network search, you can search directly from your existing Onventis Buyer e-procurement system, for example, for eCl@ss material groups in the Onventis Network. The search result can be filtered by delivery areas or existing supplier certificates, among other things.
Supplier Information at a Glance
All suppliers connected to the Onventis Network maintain a central profile. The profile always provides accurately maintained as well as up-to-date data. Suppliers can also store extended information there – on integration options, certificates, the product portfolio and much more. You can view the profile at any time and use it as a basis for making an informed decision about who you want to do business with and when.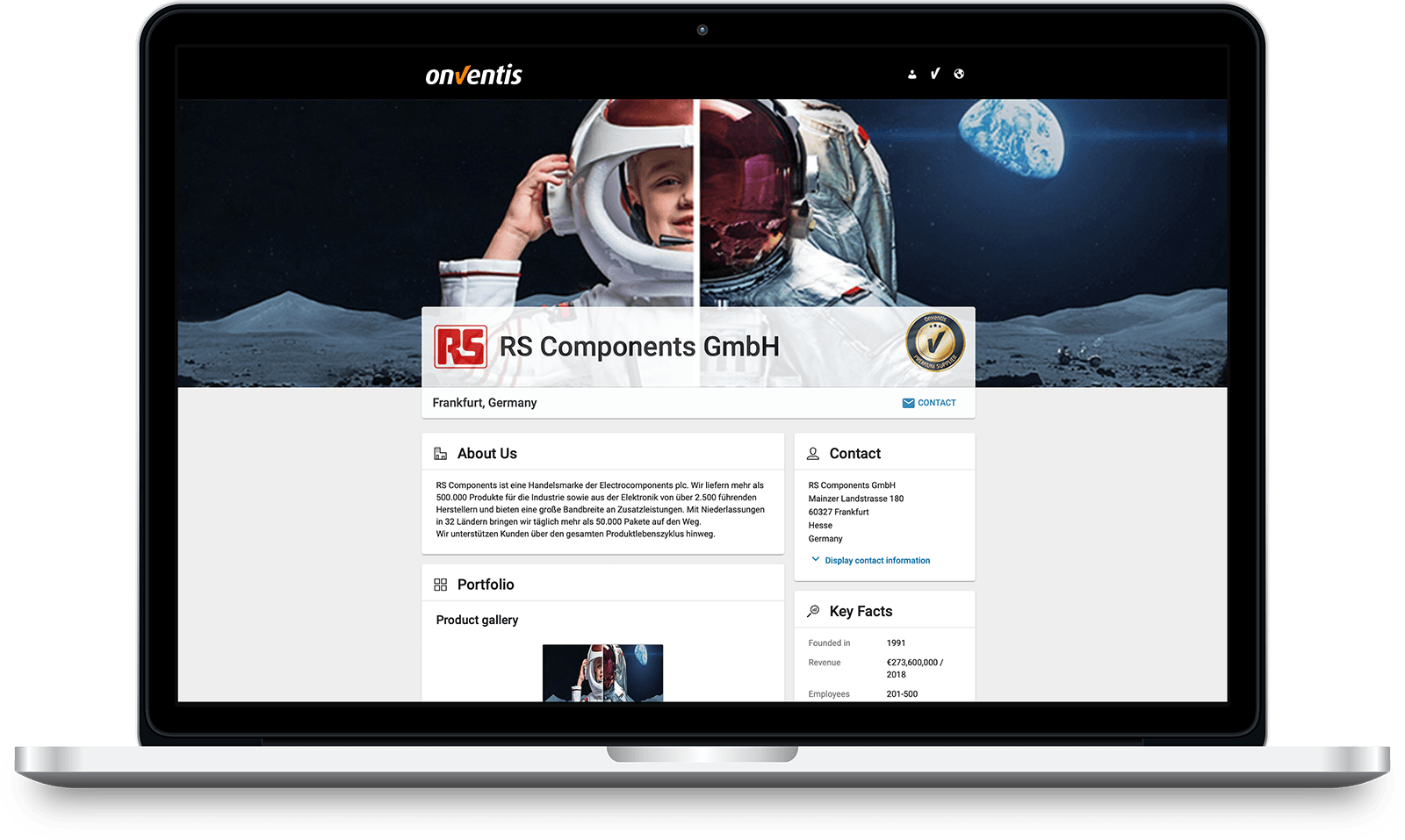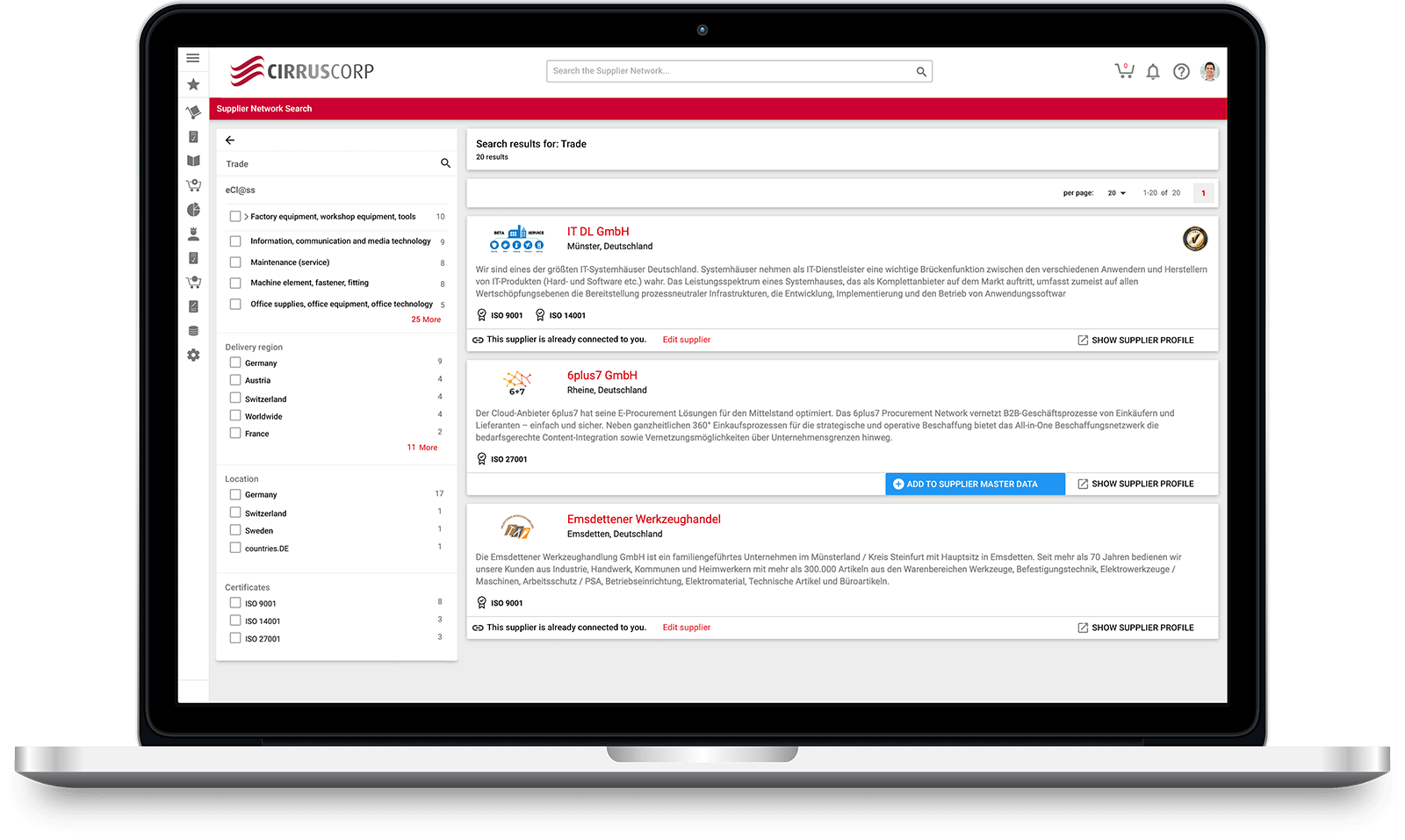 Manage Supplier Relationships Optimally
Suppliers networked with the Supplier Portal make relevant master data available to you in the Onventis Network. When maintaining business relationships with existing or new network suppliers, you can transfer their supplier master data to your Onventis Buyer e-procurement system with one click.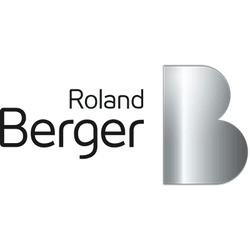 Procurement Networks are the future – and purchasing with its numerous interfaces is the spider in the network.
Michael Pleuger |
Roland Berger |
Senior Partner