Catalog Management
With Onventis, you get the full range of catalogs. Supplier catalogs are integrated on a price and assortment basis. Catalogs from external stores are also indexed via OCI 5. Internal assortments can be searched centrally. This provides a consolidated overview of available articles and services in core or peripheral ranges.
Unlimited Catalogs
Integrate unlimited supplier catalogs into your Onventis e-procurement system and access already negotiated assortments and conditions.
Connect External Shops
It is possible to connect shop systems such as Amazon Business to your Onventis Buyer System via various punchout interfaces.
Easy Article Search
A user-friendly, comprehensive search in catalogs and article details make finding suitable articles as easy as possible.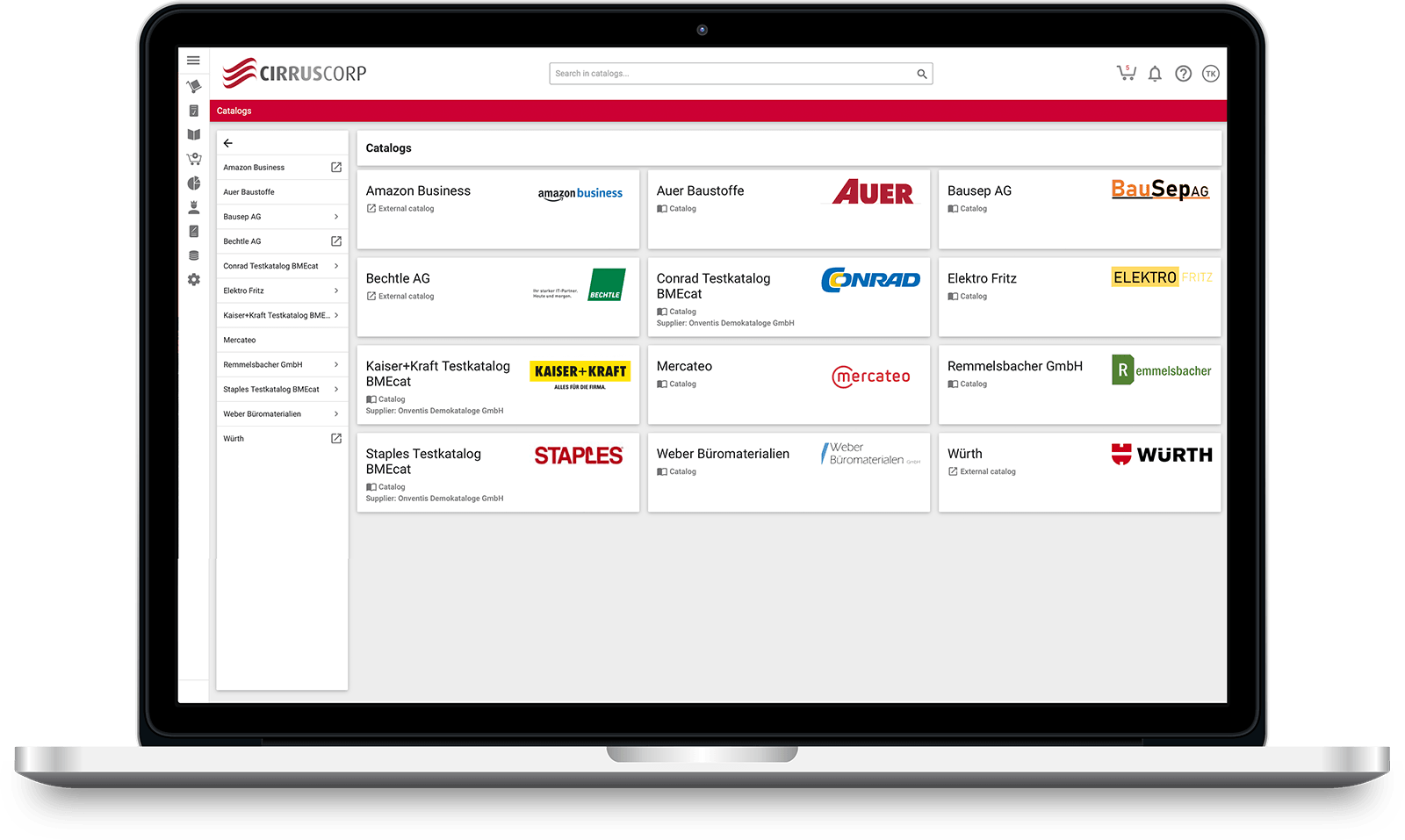 Navigating Through Catalogs with Maximum Ease
The catalog navigation displays all catalogs that are available. Navigate easily and quickly through all catalogs and select the one in which you want to select your requirements. In addition to static catalogs, store systems such as Amazon Business can also be linked into all Onventis Buyer systems via OCI or cXML punchout. For example, item data can be searched directly in Onventis through an OCI 5 interface and item details can be displayed immediately.
Search and Find – Article Search Made Easy
After entering your search term into the search field, Onventis Buyer displays all relevant articles of the search query in a results list. The search runs across all catalogs and thus displays a wide variety of articles from numerous manufacturers. To facilitate the search for a suitable article, various filter and sorting functions are available.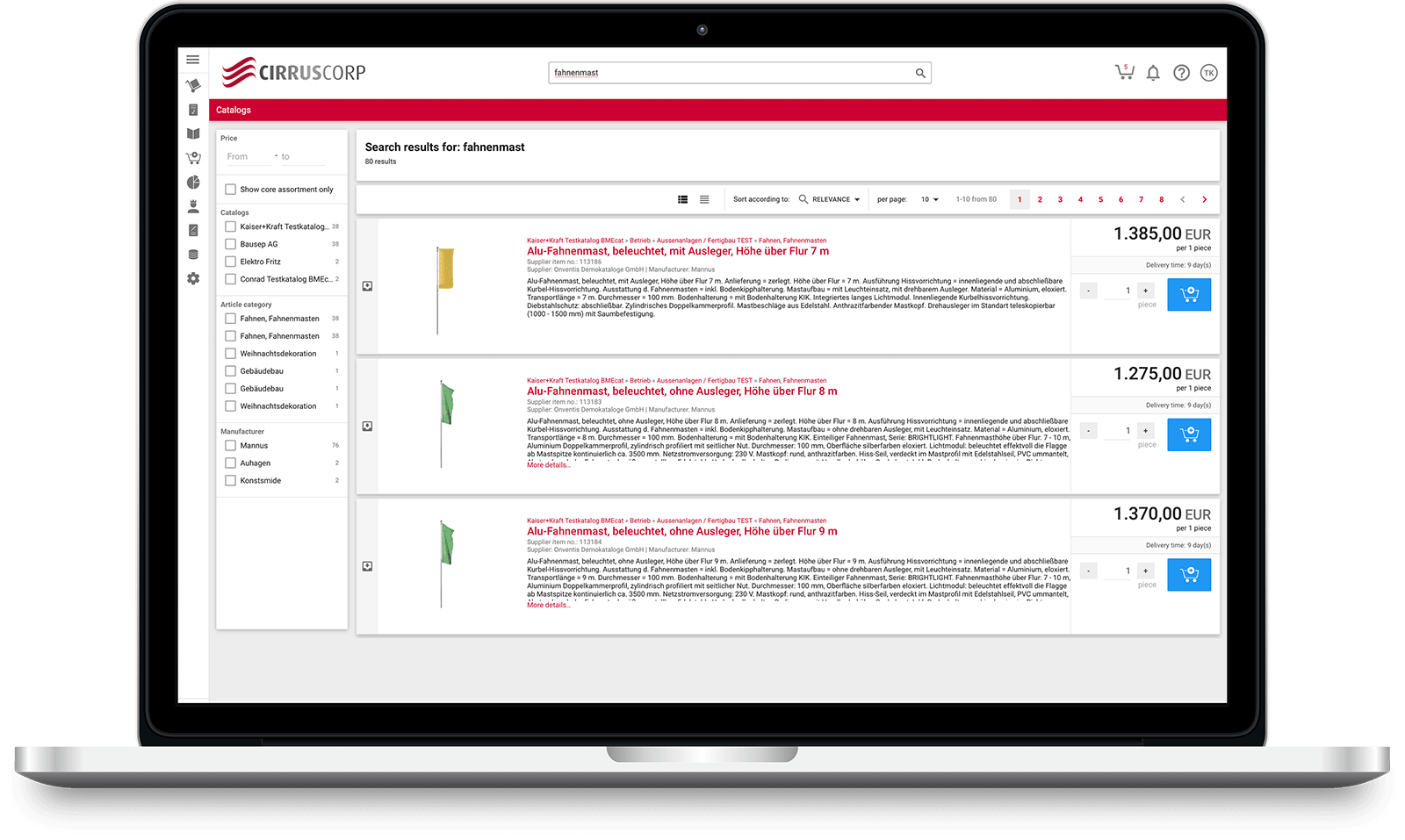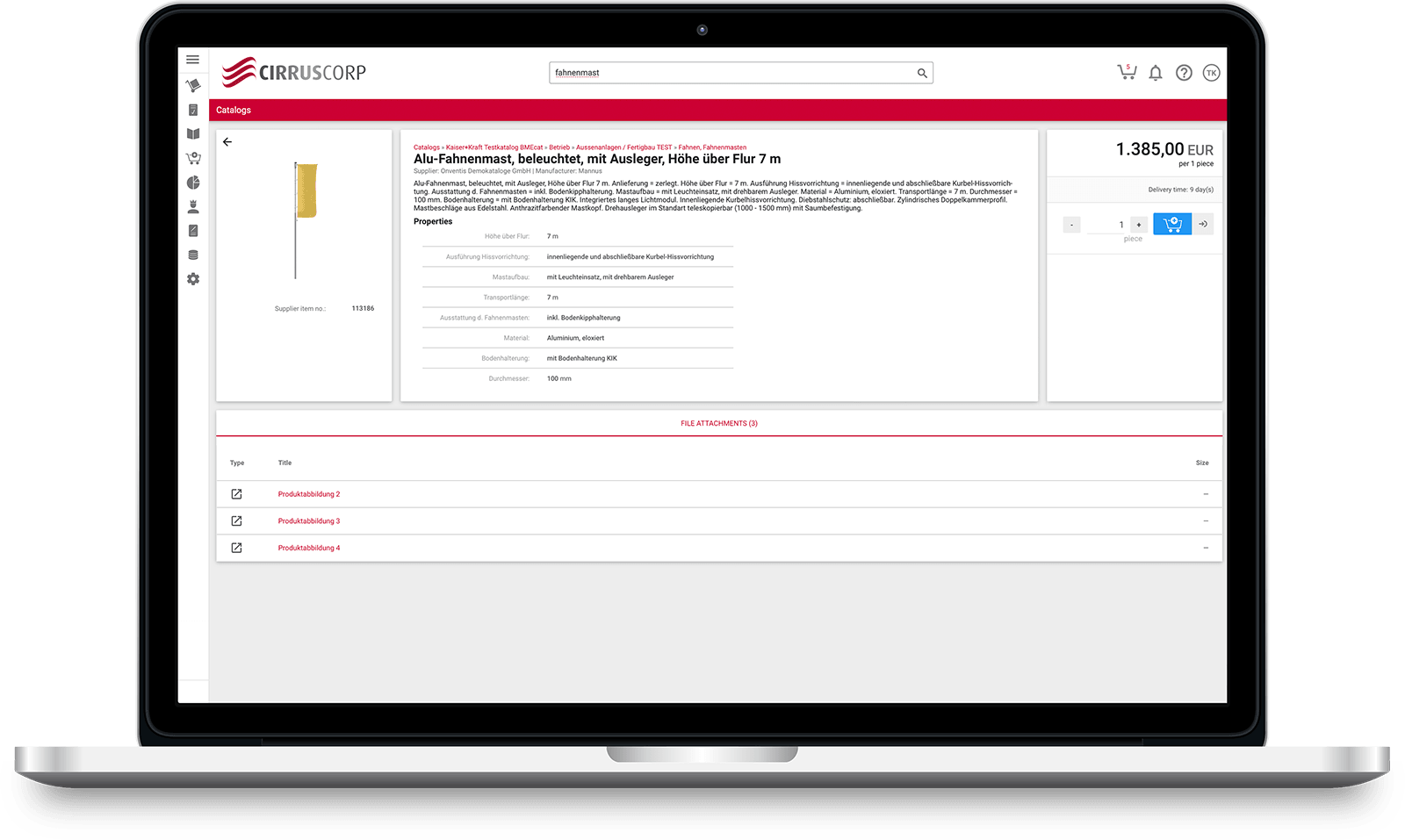 Making Informed Decisions with Item Details
Benefit from a article detail view. All relevant information about the article can be viewed there. From the image to the characteristics, the description to extensive article attachments, all details are clearly available.