We Wish You a Merry Christmas and a Happy New Year!
Another year full of challenges related to the Corona crisis is slowly coming to an end. Behind us lies a second, turbulent year in which crisis management and the path to digital and sustainable procurement played a major role.
As usual, we are doing everything we can to accompany you on your journey through the digital transformation – and grow along the way: After adding Invoice Processing capabilities to our product portfolio in 2020, deep Spend Analytics capabilities are joining the Onventis Source to Pay suite this year. With the acquisition of Spendency, we are also expanding our presence in the Scandinavian region and the UK. In addition, we have provided you with the Onventis Procurement Barometer 2021, a whitepaper worth reading to support you on your journey to sustainability.
We also have a lot planned for the coming year: We will consistently develop our digital solutions for you in order to stand by you as a strong partner in the procurement and finance sector. We would like to thank you for your trust and look forward to implementing the next milestones in digital transformation with you in 2022.
Last but not least, we would like to give something back during the reflective Christmas season. For several years now, we have held the traditional Christmas campaign "Donations rather than gifts": We donate to the child protection association "Schlupfwinkel" for children in need. Young people receive quick help here when their lives get off track.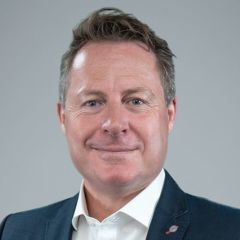 The entire Onventis team from Germany, Benelux, Nordics and UK wishes you happy and relaxing holidays and above all good health.
With best regards
Frank Schmidt
About the Schlupfwinkel and "Donations rather than gifts"
For several years now, Onventis has refrained from sending out Christmas cards or gifts and has instead launched the Christmas campaign "Donations rather than gifts". Every year, we support a heartfelt project from our region with a donation. We donate to the Stuttgart child protection association "Schlupfwinkel" for young people in need. At Schlupfwinkel, children and young people living on the streets of Stuttgart can calmly consider how to move on. The Schlupfwinkel is on their side and listens. And: Schlupfwinkel offers support and orientation. In addition to an open contact point, the Schlupfwinkel offers food and drink, talks and counselling, support in dealing with authorities, and also arranges a place to sleep.