Invoice Matching with Robotic Accounting
Invoice matching is where all aspects of invoice processing come together. The robot can link payment rules to budgets and contracts, but also receipts and purchase orders. In this way you can book automatically with 100% certainty. This minimizes errors and greatly speeds up the entire process.
If you want to know more about invoice matching with robotic accounting, download the whitepaper.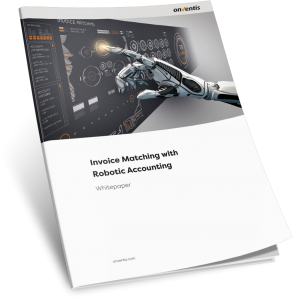 Weitere Downloads
More Downloads
Meer downloads