Analytics
In order to optimize procurement and supplier management in a value-enhancing way, a complete and transparent overview of the current situation of the company and the value network is required. With Onventis Analytics for structured as-is recording, you identify the right optimization potentials holistically and achieve the optimal solutions for you.
Receive Procurement Reports
The basis for optimized purchasing processes is solid reporting on purchasing behavior.
Get Key Figures
With Onventis Standard Reports, you access the most important, up-to-date key figures.
Enterprise Reports
Onventis Enterprise Reports provide a detailed picture of disaggregated spend data.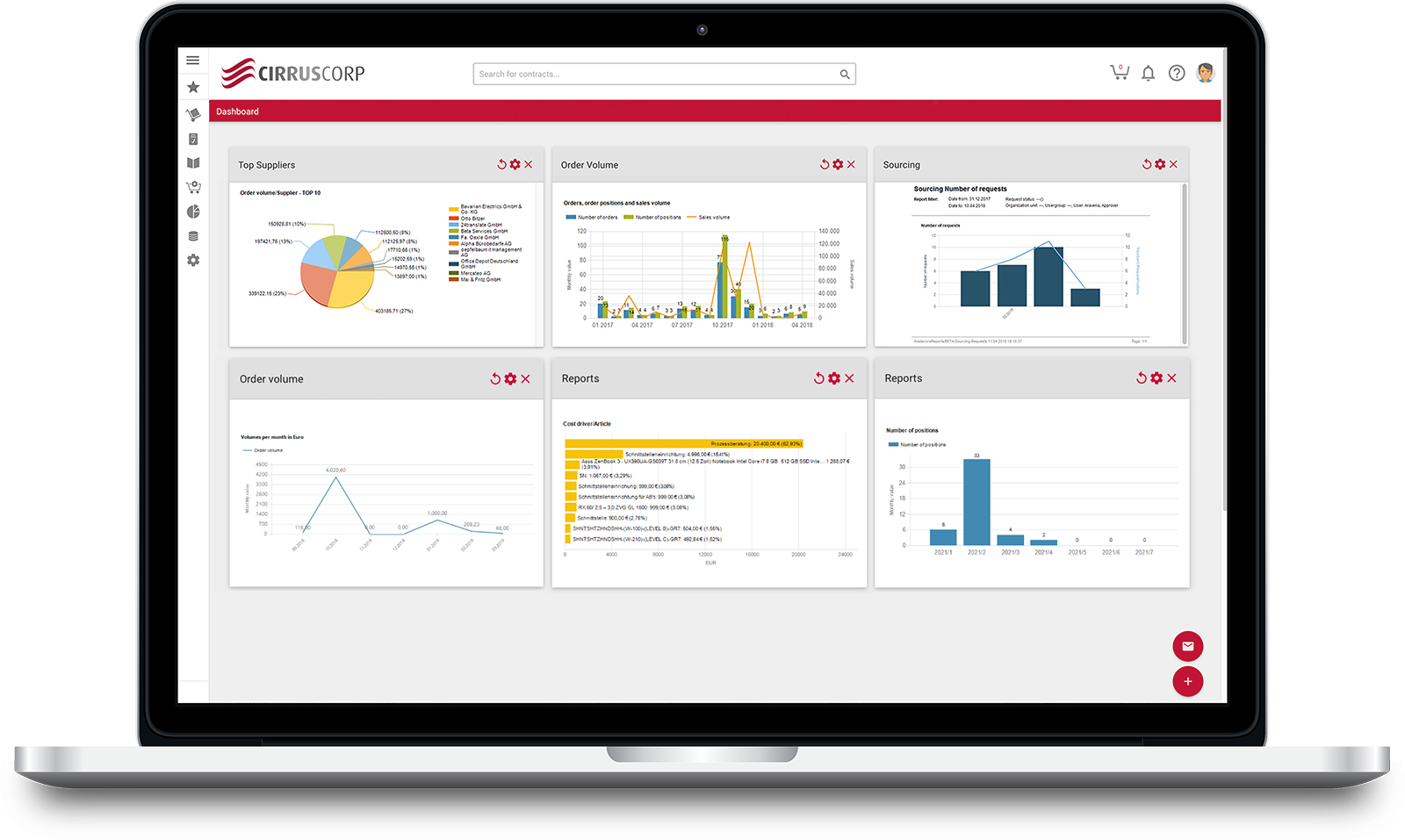 The Basis for Procurement Reporting
In order to continuously develop purchasing processes, the status quo must be analyzed on an ongoing basis in order to draw concrete conclusions about optimization potential. With Onventis Analytics, you always keep an eye on relevant purchasing key figures on your dashboard with the help of clear diagrams.
Standard reports contain the most important key figures and developments, such as the top suppliers, the number of inquiries or the cost drivers. Enterprise reports contain the purchasing negotiation sheet with detailed sales data such as the share of orders, a portfolio analysis, the inquiry position, the quotation quota or the order volume.
SCALUE GmbH is a new solution partner of Onventis. SCALUE® Spend Analytics extends the existing Onventis Spend Reports with in-depth analytics functionalities.