Hello, Vienna! Onventis establishes new national company in Austria
The Onventis Group continues its expansion in Europe and is now operating from an Austrian location. The 8th Onventis branch is located in The Icon Vienna at the area of the Vienna Central Station. The new country office and location opening represents an important step in the expansion of the customer base for source-to-pay solutions in the DACH market and enables the country-specific digitalisation of medium-sized purchasing and finance teams in the Vienna metropolitan area. In the interview, CEO Frank Schmidt and Senior Account Manager Michael Krenn explain the decision for Vienna as the new location, give an outlook on the first customer event in September and the next steps.
Why did Onventis decide to open a location in Vienna?
Frank Schmidt: Since 2020, we at Onventis have strengthened the international presence of our source-to-pay brand with two smart acquisitions for invoice automation and spend analytics. We were able to open up new markets in Benelux, Scandinavia and the UK. Austria plays an important role for us as a further national subsidiary and company location in order to further expand our geographical proximity to customers in the home market of the DACH region. The European cosmopolitan city of Vienna is the ideal starting point to expand our customer base in Austria. Michael Krenn, Senior Account Manager, and Stefan Pfeil, Senior Consultant, are the first Onventis employees of the Vienna branch and will look after the Austrian market from the sales and consulting side.
How is the new office space designed?
Michael Krenn: The Vienna office is ideally located in terms of transport links. It is located in The Icon Tower, right next to Vienna's main railway station in Gertrude-Fröhlich-Sandner-Straße 2-4, 1100 Vienna. In addition to state-of-the-art workplaces, flexible event and meeting rooms are also available, which offer not only optimal equipment but also a breathtaking view of the Austrian capital.
The opening ceremony will take place in a few weeks. What can customers and interested parties look forward to?
Michael Krenn: Onventis has been successfully active in the market for source-to-pay solutions for over 20 years and has been able to accompany many medium-sized companies in the digital transformation of their purchasing and finance processes during this time. At the Office Opening on 28 September 2022, our Austrian guests will gain insights into the Onventis group of companies and the modular source-to-pay suite. In addition to exclusive insights into the product areas Supplier Management, Source-to-Pay, Procure-to-Pay, Invoice Processing and Spend Analysis, participants will also have the opportunity to exchange and network with existing customers and partners in a pleasantly relaxed atmosphere.
What is planned for the future at the Vienna location?
Frank Schmidt: We want to be close to our existing and new customers in Austria through direct local contacts and offer them services in all aspects of our cloud software. Whether in sales, consulting or project management, we will expand the Onventis team on site in a targeted manner so that our Austrian customers benefit to the maximum from the comprehensive Onventis services. With Stefan Pfeil and Michael Krenn, we are relying on two very experienced e-procurement experts from Austria for the start.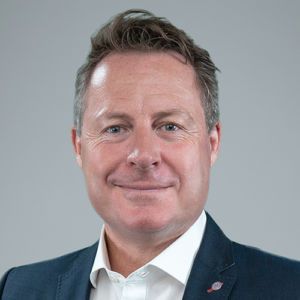 Frank Schmidt
CEO
Frank Schmidt has been the Chief Executive Officer of Onventis GmbH since February 1, 2013. The Economics graduate completed a degree in Business Administration (Foreign Trade, with a major in International Management) at Reutlingen University after his training to become an export merchant. Prior to his work at Onventis GmbH, Frank Schmidt was Managing Director at the international IT service provider Atos from 1997 to 2006.
As a member of the management of Atos Central Europe, he was responsible for the solution business and worked in senior management and sales functions in Germany and abroad during his 10-year career. Most recently, he was the board member responsible for sales and marketing at Heiler Software AG in Stuttgart as well as being responsible for strategic alliances.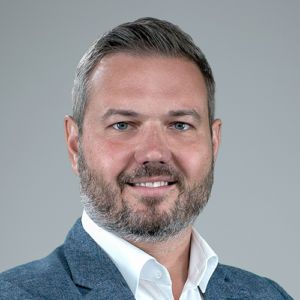 Michael Krenn
Senior Sales Executive
Michael Krenn looks back on more than 15 years of sales experience – 6 of them within the procurement industry. Before becoming Senior Account Manager at Onventis, the trained businessman was Account Manager at the e-procurement and document flow specialist DIG from Linz/Austria for 6 years.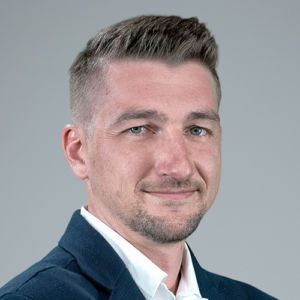 Stefan Pfeil
Senior Consultant
After studying business informatics and economics, Stefan Pfeil started his career as a support specialist. After that, the purchasing expert moved to DIG. There he worked in various areas as EDI and IT project manager, later as senior consultant and finally as sales manager.