Podcast Episode on Spend Analytics
Arvid Fredin talks with Procurement Consultant James Meads
Following the acquisition of spend analytics provider Spendency, Onventis is expanding its corporate presence in the UK. Arvid Fredin, General Manager UK & Nordics, talks in the podcast with British purchasing consultant James Meads about the acquisition by Onventis and the past and future development of spend analytics. He also gives an outlook on the future with regard to artificial intelligence and how source-to-pay solutions will develop in the future.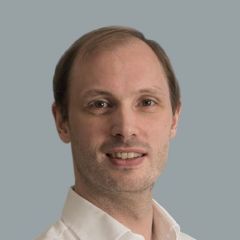 Arvid Fredin
General Manager UK & Nordics
James Meads & the Procuretech Podcast
As a consultant, James Meads supports medium-sized companies in digitising procurement processes and managing spend.
Digital procurement technology, or "procuretech", is a key enabler for procurement. The podcast is aimed at procurement and finance professionals who are curious or unsure about how to kick-start digital transformation in their business.