Interview with Kloepfel Consulting

An Alliance for Medium-sized Businesses: Purchasing Consultancy and Digital Platform Combine to Create a Purchasing-specific Solution Model
The purchasing consultancy Kloepfel Consulting is one of the largest and fastest growing consulting companies for purchasing optimization in the German-speaking SME sector. For some time now, Kloepfel Consulting has been part of the certified partner network of Onventis. In this interview, Marc Kloepfel, Alexander Hornikel and Frank Schmidt talk about the digital transformation of purchasing and explain which sustainable synergies and added values result for customers and prospects from this partnership.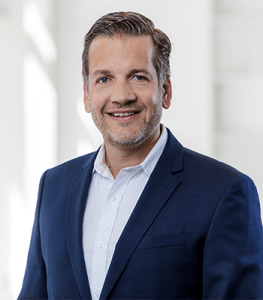 Marc Kloepfel
Founder & CEO
Kloepfel Consulting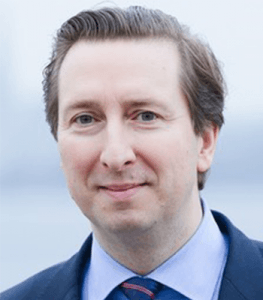 Alexander Hornikel
Senior Partner
Kloepfel Consulting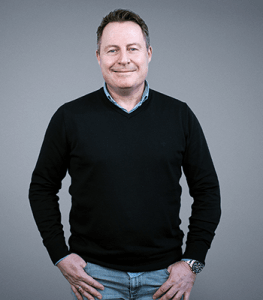 Frank Schmidt
CEO
Onventis
A brief review: Why did Kloepfel Consulting and Onventis decide to partner up?
Frank Schmidt: As an all-in-one procurement network, partnerships are an essential part of our business strategy. We are constantly expanding our network with it and create the breeding ground for new e-procurement offerings. We believe that the combination of a digital platform solution together with service expertise in purchasing not only work better, but are also significantly more sustainable for the customer. With Kloepfel and Onventis, we are bringing together two major mid-market players in the fields of e-procurement and purchasing consulting. The Kloepfel team gave the impetus for this with the exciting business idea of their own platform for spend management. This came about simply because customers often bring in additional requirements in consulting projects, such as validating suppliers, creating compliance or handling tenders. At Onventis, we create the infrastructure for this with our all-in-one procurement solution. Here, procurement consulting and digital platform are combined into a procurement-specific solution model. In this way, we multiply our strengths.
Marc Kloepfel: In the past, we created a separate data set on suppliers and availabilities for each new customer. To become even more effective, we were therefore looking for a system that would help us use supplier data across projects and map it as a catalog. For recurring small orders for everything from office supplies to electrical installation materials. In addition, our customers should be able to order directly via the system and our tenders should be standardized in the future. Onventis convinced us with its functionality and user-friendliness and was able to stand out from the competition, so we decided to set up the joint platform Proctopus.
Alexander Hornikel: Furthermore, we have a similar clientele and target group, which is why we have already been able to achieve excellent synergy effects in the event and sales area. This also shows that the chemistry in the partnership is right.
What combined e-procurement services will potential customers benefit from now?

Frank Schmidt: The advantage is obvious: You save money and time. As a customer, you have a contractual partner who offers you everything from a single source: Consulting. Support, implementation, consulting. This creates additional room for further optimization in purchasing. Conditions with suppliers are negotiated in advance and made available centrally. By bundling many requirements of the same material group, additional cost advantages are created for the platform users. This offer is unique on the solutions market.
Marc Kloepfel: The strength of Kloepfel Consulting lies in process and cost optimization in purchasing. Thanks to our know-how, we also have a corresponding standing with customers. This profile meets the focus on digitization at Onventis, with expert knowledge of data preparation and use.
Alexander Hornikel: Together, this adds considerable value for our clients: it is not one-off project results that are handed over by us, but a powerful tool that can be used to check and improve the client's procurement situation on an annual basis. Moreover, when we negotiate good prices with a supplier for a client, other clients also benefit from this at the same time via Proctopus – because we can bundle and negotiate much larger volumes. Our negotiating strength and market knowledge are thus optimally combined with the digital knowledge of Onventis.

In what way has Corona changed the work in purchasing in general and in particular for procurement services?.
Frank Schmidt: As a digital company, we were able to respond directly and offer our employees 100% home office. We have made the experience that productivity is not a question of a place, but of mindset. Our services have always been fully available to customers virtually in the cloud. In the midst of the pandemic, we even realized a company acquisition at Onventis. The acquisition process, including extensive due diligence, was carried out completely remotely. In terms of our customers and the focus topics in procurement, we see a clear dominance of risk management, supply and process security. But in my opinion, this is too short-term thinking. To combat the consequences of the pandemic, additional ideas for future-proof business models, sales channels and partners are also required. And that's where we come in with Kloepfel Consulting. The partnership multiplies the potential for smart digitization projects. In addition to the cooperation, we also published a joint purchasing salary report for the first time. One positive finding from this was certainly that the majority of all purchasers did not suffer any loss of salary as a result of Corona. In terms of diversity, however, mid-sized purchasing is still far from the new normal. With a whopping 19% difference in pay, for example, there is a high gender pay gap there. So we should definitely see Corona as a wake-up call for change in purchasing.
Marc Kloepfel: All areas of business have become more digital, and this also affects the work of purchasing departments: Video meetings, digital tenders, home office. Of course, our employees have also quickly adapted to the new situation and, for example, transferred our supplier conventions in a very successful, 100% digital form. In terms of purchasing data management and e-procurement, however, progress in many companies was even slowed down in comparison, because this would have required manpower and investments, which companies initially shied away from in the initial crisis shock.
Alexander Hornikel: This applies in particular to those industries that were particularly affected by Corona, such as automotive. Here, the Kloepfel Salary Report has shown that 99 percent of German companies were affected, a third of them severely.
What are the biggest challenges in the digitization of purchasing in German SMEs in 2021?
Frank Schmidt: I advise purchasing: Be bolder. See the evaluation of digital opportunities in the purchasing process as a routine task. If suitable tools are found, they should not only be tested in the field, but also used consistently afterwards. Because especially in the pandemic situation, we see that further development and agility are the decisive parameters for successful procurement organizations. Those who have not done so in the past are now finding it very difficult. Our current trend study shows that the majority (approx. 30%) of participants are focusing on sustainability and supplier networks. That's right! What we also see is a trend away from often very fragmented ERP-centric software satellites to integrated all-in-one procurement platforms.
Marc Kloepfel: Midsize companies in general still face major challenges when it comes to digitization; many processes are still paper-heavy. This was also the case before 2021, ERP systems are largely outdated and e-procurement systems such as Onventis are used by perhaps a quarter of purchasing departments.
Alexander Hornikel: The first starting point is and remains the digital preparation of the master data situation – and our recommendation here is clearly to use the rather quiet months for many companies at the moment to create this basis for further digitization of purchasing.
In one sentence: Why should purchasing organizations rely on Kloepfel and Onventis as sparring partners for their digital transformation?.
Frank Schmidt: Because we come with double purchasing know-how and thus multiply the opportunities of digitalization for you – industry-independent, precisely fitting and highly efficient.
Marc Kloepfel: We stand for the ideal combination of supplier knowledge and negotiating power with database and digitization expertise, so that we secure short-term savings sustainably.
Marc Kloepfel, Alexander Hornikel and Frank Schmidt, thank you for the interview!