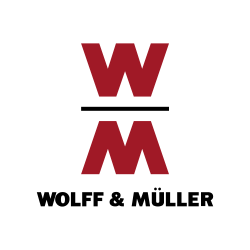 Wolff & Müller
WOLFF & MÜLLER is a holistic construction service provider – with extensive construction services, its own construction and raw materials as well as construction-related services such as purchasing optimization, property management and personnel development.
With TradeCore Cloud Procurement to the leading purchasing service provider in the construction industry
WOLFF & MÜLLER EINKAUFSPARTNER GmbH uses the BME-certified "TradeCore" cloud procurement software from the Stuttgart IT solution provider Onventis for the procurement of indirect goods and services. The purchasing service provider, which specializes in process optimization and cost savings, will in future be offering standardized purchasing processes from the cloud with central access to all framework agreements offered under the "SYNOSA" brand.
The purchasing specialists at WOLFF & MÜLLER EINKAUFSPARTNER GmbH act as independent procurement service providers and consultants in the area of purchasing optimization. They bundle and negotiate the needs of indirect goods and services and use the bundled volume to conclude framework agreements that they make available to their customers and partners. By bundling a purchasing volume of currently more than 80 million euros in the area of indirect goods and services, the procurement costs of over 500 customers are sustainably reduced.
In a first step, the TradeCore-based e-procurement system was implemented in the WOLFF & MÜLLER group of companies. Under the motto "Build with enthusiasm", WOLFF & MÜLLER has stood for high-quality construction work for over 80 years with its more than 2,000 employees. In the future, TradeCore will ensure at WOLFF & MÜLLER that the procurement processes are sustainably optimized. In a record time of only 4 months, the operational purchasing of all indirect goods and services of the entire group of companies was converted to the new cloud-based procurement system. In the future, all organizational units of the group will cover their C-parts and service requirements via the new e-procurement system from WOLFF & MÜLLER PURCHASING PARTNERS.
From March 2017, all customers and partners of WOLFF & MÜLLER EINKAUFSPARTNER GmbH will be able to optimize their procurement processes via SYNOSA in compliance with their respective purchasing guidelines and approval processes and reduce their purchasing costs through central access to all framework agreements.
With TradeCore, WOLFF & MÜLLER EINKAUFSPARTNER GmbH is pursuing the goal of further expanding its market position as a strategic purchasing service provider for indirect goods and services and, in addition to excellent purchasing conditions, offering its customers considerable added value through process optimization in purchasing.
"The decisive factor in our decision to cooperate with Onventis was, in addition to the complete mapping of the end-to-end processes of indirect procurement from our parent company, the possibility of offering our purchasing partners and customers an innovative and future-oriented cloud platform. The combination of purchasing and trading platform makes TradeCore unique, "says Ignazio Gentile, Managing Director of WOLFF & MÜLLER PURCHASING PARTNER.
About Onventis GmbH
The IT solution provider Onventis supports its customers in purchasing and sales under the motto 'Connecting Buyer and Supplier' with efficient and secure procurement solutions from the cloud. Since it was founded in 2000, the cloud pioneer has established itself as an international expert for strategic and operative procurement in a holistic digital workflow with the modular e-procurement platform TradeCore. Worldwide, more than 300 customers from industry, service and trade optimize their entire procurement process with the integrated cloud platform. With over 250,000 TradeCore users, more than 5 billion transaction volumes and 15 years of procurement expertise, Onventis is a strong partner and, in addition to its user-friendly complete solution, also offers comprehensive services in e-procurement from a single source: from process consulting through implementation to technical support and individual training programs. The German company employs around 50 people at its headquarters in Stuttgart and at the two development sites in Düsseldorf and Sofia. More information at: www.onventis.de
About WOLFF & MÜLLER EINKAUFSPARTNER GmbH
WOLFF & MÜLLER EINKAUFSPARTNER GmbH is a company of the WOLFF & MÜLLER Group. With many years of experience and know-how in the field of procurement of indirect goods and services, the purchasing specialist optimizes purchasing costs and procurement processes for all company sizes regardless of the volume of requirements.
WOLFF & MÜLLER is one of Germany's leading privately owned construction companies. The group is divided into three divisions: construction services (structural and industrial construction, civil engineering, steel construction, building renovation, civil engineering and road construction, special civil engineering), building materials / raw materials (quartz sand, gravel / sand, asphalt, vermiculite) and services (purchasing optimization, energy consulting Real estate services). The company currently employs around 2,000 people in 28 branches. In 2015, a turnover of 730 million euros was achieved. www.wolff-mueller.de
Request a demo now
Our e-procurement experts present you the Onventis All-in-One procurement network.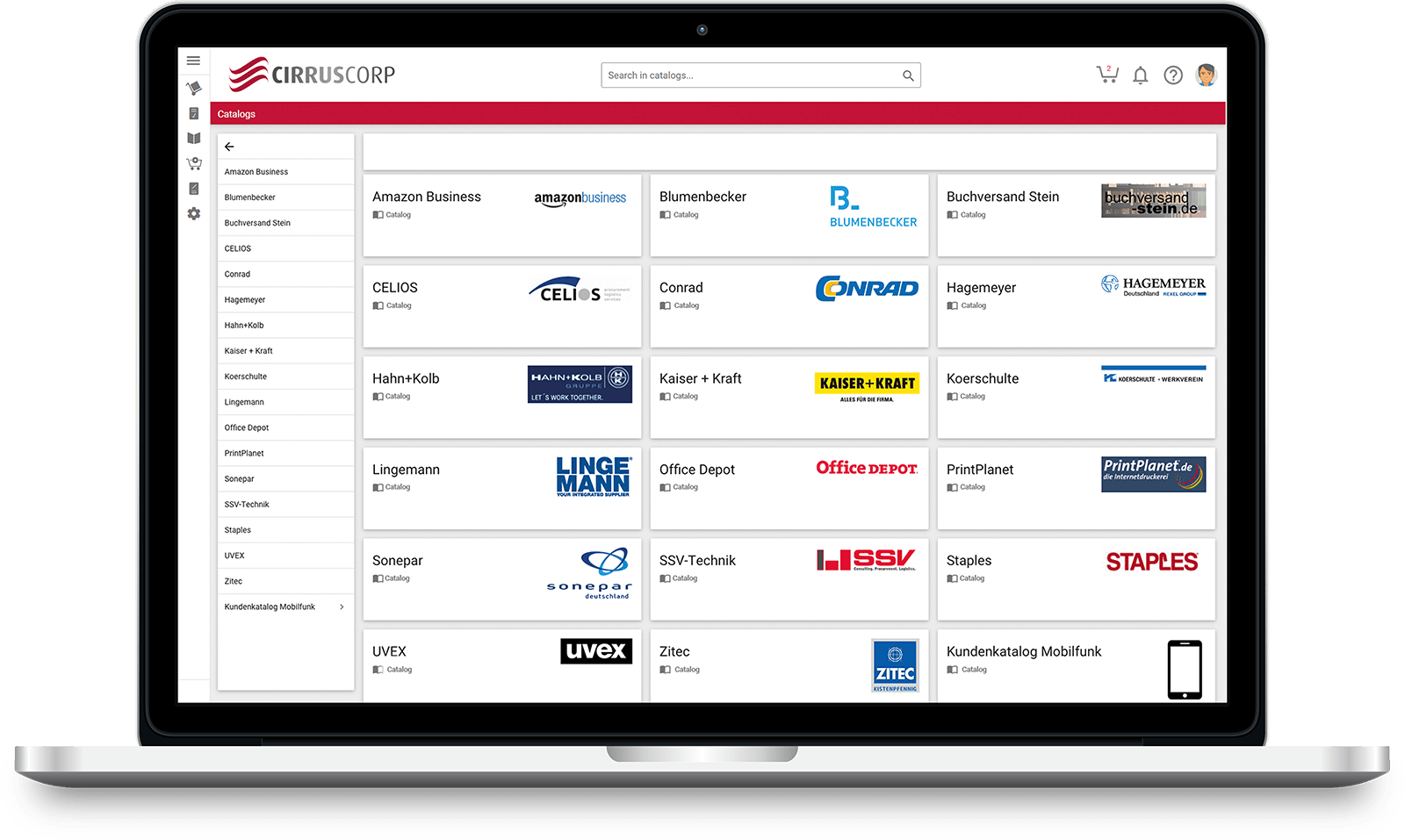 Weitere Kunden aus der BrancheOther customers from the industryAndere klanten uit de brancheOther customers from the industry: Construction
© Sämtliche Inhalte, Fotos, Texte und Grafiken sind durch das hier repräsentierte Unternehmen urheberrechtlich geschützt.
© All contents, photos, texts and graphics are copyright protected by the company represented here.
© Alle inhoud, foto's, teksten en afbeeldingen zijn auteursrechtelijk beschermd door het hier vertegenwoordigde bedrijf.