Procurement Analytics: Optimize your purchasing with informed decisions
SCALUE GmbH is an Analytics-as-a-Service provider for purchasing. SCALUE® Spend Analytics offers a comprehensive procurement controlling solution that makes it easy to evaluate purchasing metrics. Since the end of 2020, SCALUE® has been part of the certified partner network of Onventis. In this interview, Thomas Teichmann, CEO of SCALUE®, and Benjamin Fritz, Director of Sales at Onventis, explain how the cooperation came about, what added value it generates, and how the partnership will develop in the future.
Thomas Teichmann
CEO
Scalue GmbH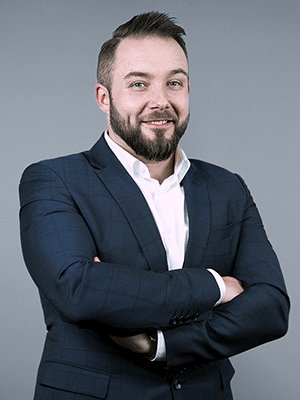 Benjamin Fritz
Director Sales
Onventis GmbH
From a customer's perspective: How do the all-in-one procurement system and the purchasing controlling platform dovetail through the partnership?
Benjamin Fritz
With SCALUE®, we are pursuing a two-pillar strategy: On the one hand, SCALUE® is a new solution partner of Onventis and, with SCALUE® Spend Analytics, it extends our Spend Reports with in-depth analytics functionalities. From now on, Onventis customers have the possibility to access these module extensions within the All-in-One Procurement Suite, to analyze their spend management holistically digitally and thus to optimize it sustainably. At the same time, SCALUE® is an Onventis sales partner. Our sales partners advise interested parties on the selection and introduction of suitable Onventis modules for the digital transformation of purchasing and finance processes.
Thomas Teichmann
For us, networking the two platforms of SCALUE® and Onventis is a logical consequence of a large number of inquiries we have received from the market. On the one hand, this new form of system connection offers a smart entry into the world of procurement analytics, and on the other hand, we can now provide customers with even deeper insights into the evaluation of purchasing volumes from ERP systems in order to achieve savings and optimize processes.
How did the cooperation idea between SCALUE® and Onventis come about?
Benjamin Fritz
Digitization does not work without cooperation. It is only in the smart interplay of data models that the full potential of services unfolds. With the extended Spend Analytics solution, customers receive relevant additional services for spend evaluation. This provides them with a digital tool for comprehensive and in-depth procurement controlling. In addition to the digitalization of all procurement processes and the resulting process cost savings through the Onventis e-procurement solutions, SCALUE® Spend Analytics now also offers the possibility of identifying targeted potential with regard to further purchasing optimization. In this way, the "procurement black box" – the unevaluated data streams within procurement processes – can be broken down across the entire procure-to-pay process and significant savings opportunities crystallize quite automatically.
Thomas Teichmann
After an initial exchange, it quickly became clear to all parties that Spend Analytics would certainly be the first avenue of cooperation, but also not the last. The SCALUE® platform offers many other options, for example in the area of data enrichment, to bundle the purchasing volume across several suppliers, to categorize articles or to redesign entire material group trees. This helps customers to quickly obtain a transparent overview and to enter into negotiations with suppliers in the best possible way. Furthermore, fully integrated expansion stages such as the tracking of optimization measures or even process mining are available. Process mining analyzes and visualizes change histories in the purchase-2-pay process to identify inefficient sub-processes, bottlenecks and incompliance. As a result, delivery times can be shortened, resources freed up and, of course, costs optimized. An example of this can be the sub-process of receiving the order confirmation. This is changed several times, so that the goods do not arrive at the destination in the desired quantity on the agreed date, whereupon delivery to the end customer cannot take place on time either. There are countless variants of process improvement here.
What are the highlights and enhancing product services within the Spend Analytics app and what is already available?
Benjamin Fritz
With SCALUE® Spend Analytics, Onventis users get a central cockpit for procurement controlling. All procurement processes from strategic, tactical and operational purchasing to automated invoice processing and digital purchasing analytics are mapped in our All-in-One Procurement Suite. In addition, procurement-relevant data from licensed Onventis applications, the so-called Product Apps, such as operational procurement processes, can be transferred to SCALUE® Spend Analytics and subsequently analyzed centrally. This results in significant benefits for Onventis customers. To achieve total spend visibility, the desired purchasing analyses are displayed centrally in the cockpit. Analyses in the areas of Business Development, Process Statistics or Order Structure can be used to uncover targeted savings and optimization potential in individual procurement processes. By taking direct and indirect spend volumes into account, SCALUE® also identifies additional e-spend potential for procurement processing via our e-procurement solutions.
Thomas Teichmann.
Since all analyses are interconnected, customers can identify dependencies in a few seconds as well as perform top-down or bottom-up. Thus, no data silos or partial analyses are formed that target only a fraction of the purchasing data, as in spreadsheet programs. In principle, SCALUE® also analyzes purchasing data from the request for quotation, through orders, deliveries and invoices, to the actual payments made. Therefore, in a further step, there is of course the option of analyzing purchasing data from the ERP system as well and combining it with the data from Onventis. The degree of utilization of Onventis e-procurement can thus be additionally increased, which further reduces the customer's procurement costs.
A little glimpse of the future: what can customers and potential customers expect from the partnership in the future?.
Benjamin Fritz
In the future, we would like to further expand the spend analytics capabilities within the All-in-One Procurement Suite in cooperation with SCALUE®. This includes, among other things, a gradual integration of the entire purchasing volume as well as strategic and tactical areas in the Spend Analytics partner solution. In addition, SCALUE® offers further relevant tools for digital purchasing controlling with process mining, the cleansing and categorization of unstructured purchasing data and the tracking of measures taken. This also includes the measurement of concrete savings.
Thomas Teichmann
In this partnership, the products complement each other perfectly. Therefore, the seamless integration of the entire SCALUE® Procurement Analytics product landscape, as described by Benjamin Fritz, is clearly in focus. With the combination of tools for spend analytics, data enrichment and categorization, action controlling and process mining, we currently offer a unique range of solutions for procurement worldwide. In the future, Onventis customers will also benefit from this.
Thomas and Benjamin, thank you for the interview!